The US Daily Cash Deficit for Thursday 1/30/2014 was $5.9B bringing the January 2014 cash surplus with one business day remaining to $12B.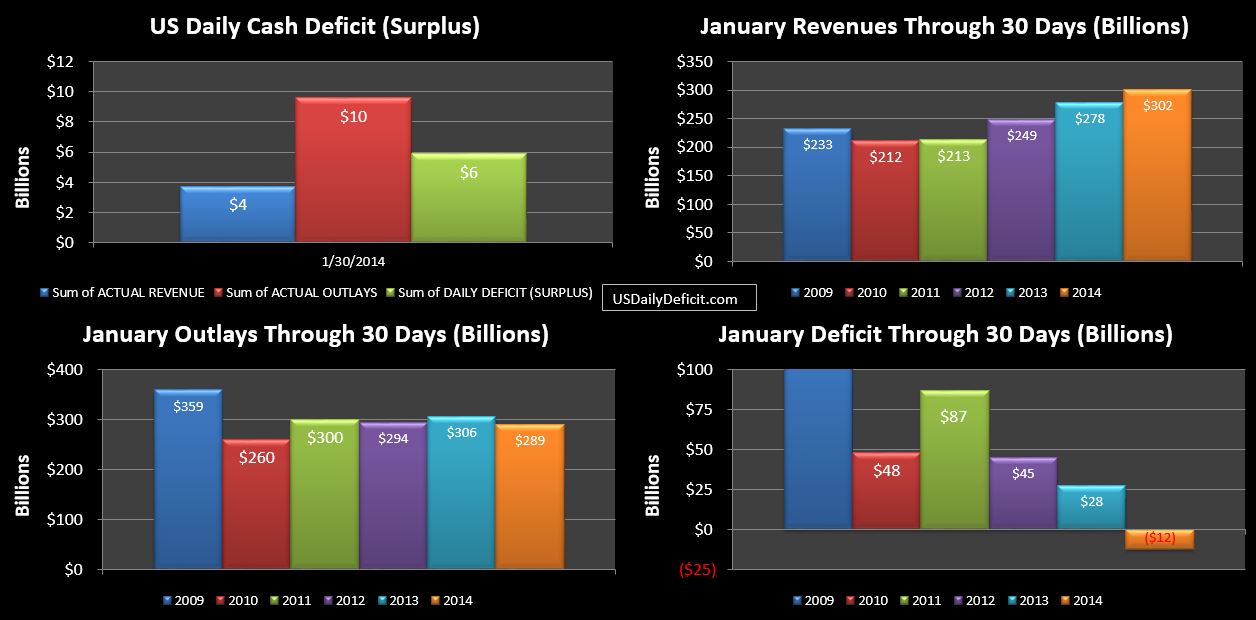 Revenues are now sitting at $+24B….There is a good chance we will build on that some more just due to 1/31/2013 being a Thursday with typically weak revenues vs. 1/31/2014 being a Friday…which generally has moderate revenues. Bottom line…an impressive +10% is definitely within reach.
As noted before, Friday 1/31 will likely have very strong outlays as payments due Saturday 2/1 will instead be made 1/31…and thus pulled into January. This normally happens a few times each year and just glancing back, we can probably expect a $30B deficit….flipping our current $12B surplus into a ~$15B-$20B deficit….if the pattern holds.