The US Daily Cash Deficit for Tuesday 1/28/2014 was $2.7B pulling the January 2014 Cash Surplus down to $13B with 3 days remaining in the month.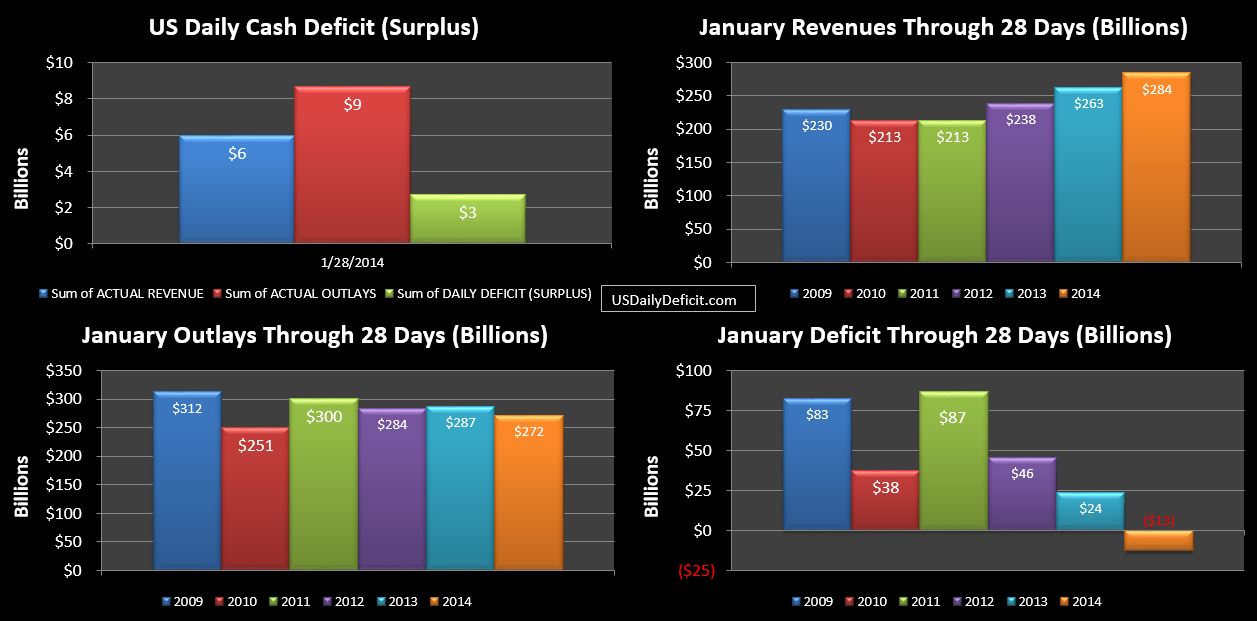 Just for fun…I have unsynced the month…from days of the week to day of month…so we are now comparing 28 days of 2013 to 28 days of 2014….each with 3 (different) business days remaining. It's not perfect….nothing ever will be, even comparing full months to full months…days of week and business days still have an impact, but with all of the big daily events behind us….I think this is the best way to look at the final 3 days.
So…we can see that revenue is at +21B….and still has some room to grow.
Outlays are at -$15B….which has been confusing me all month. I don't actually track category spending daily, so I'll just wait until the month is over, but I am thinking that most of this is in "other"…which is just a field I calculate…whatever's left…generally a bunch of small items only periodically showing up on the DTS. In January 2013…other added up to $29B….if my hunch is right, it should be down to about $20B or so in 2014…..Good job congress….not!!