The US Daily Cash Deficit for Friday 1/24/2014 was $0.6B bringing the January 2014 cash surplus to $9B with one week to go.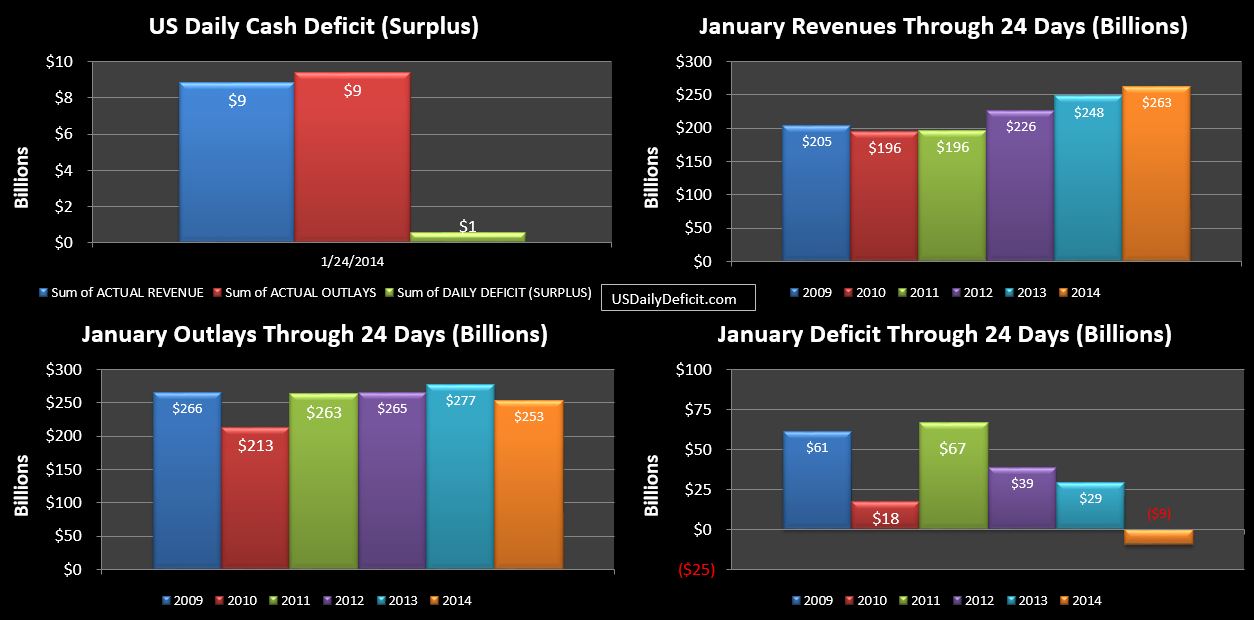 Revenue takes a small $1B step back…outlays are flat. No news really…but never fear….we are just a few weeks away from another debt limit showdown.
While we are currently without a debt limit, wherever the debt lands at 2/7 will become the new debt limit….at which point Treasury will enact "extraordinary measures (EM)"….essentially pretending some of the debt does not exist by hiding the IOU post it's in the basement. However….Right about 2/8…tax refund requests are going to start flooding in….leading to a ~$200B or so February deficit….and limiting the longevity of EM to just a few weeks according to Treasury….compared to about 5 months last time around.
I can't see this getting drawn out that long…but just in case…I think I'll be filing my taxes extra early this year.