The US Daily Cash Deficit for Thursday 6/12/2014 was $3.4B bringing the June 2014 deficit through 12 days to $31B.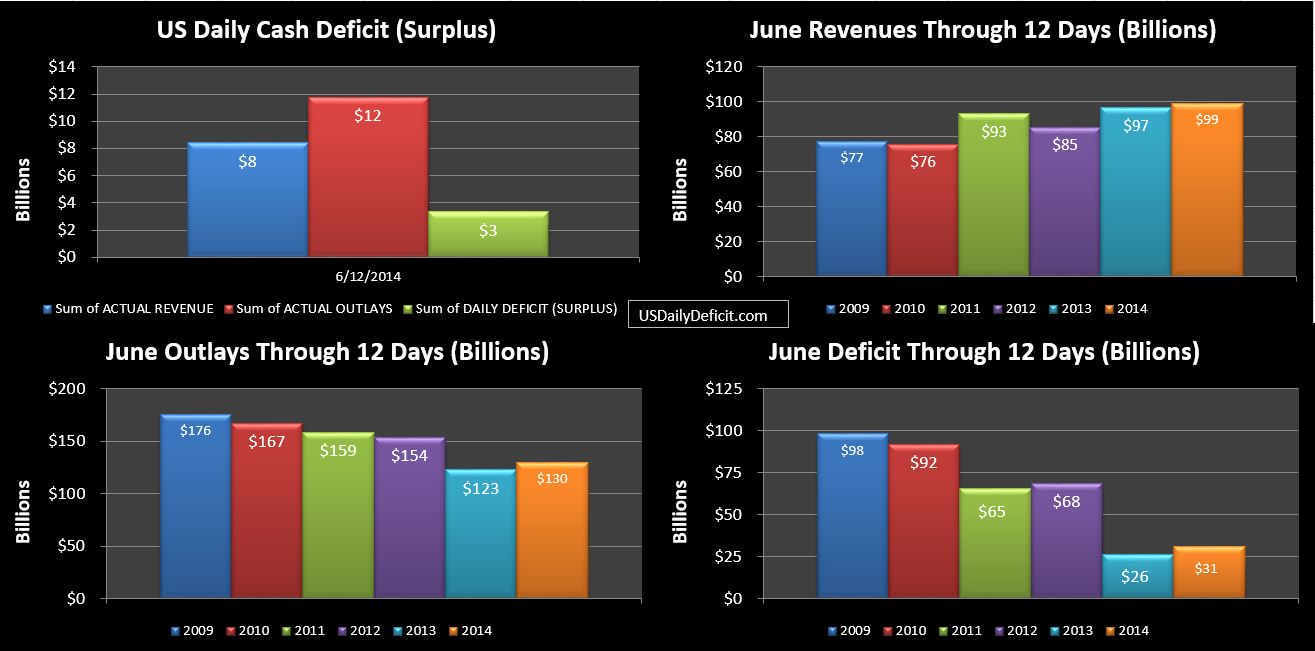 No material changes in the big scheme of things…small gains are being made on revenues…now at +2.6%…..but those small gains are being overwhelmed by moderate increases in outlays. Through 12 days, revenues are up $2.5B….outlays are up $7.4B…and so the deficit is up $4.9B as we approach the midpoint.
We have a few interesting days coming up….Friday and Monday should be heavy on corporate taxes…perhaps $50-$60B. However….the USDD will be on summer vacation….there may be a Monday post (covering Friday)…but it may be delayed until Tuesday if the margaritas are good. Definitely back in the office Wednesday with lots of interesting things to discuss.