The US Daily Cash Deficit for Friday 5/8/2015 was $1.1B bringing the May deficit through 8 days to $44B.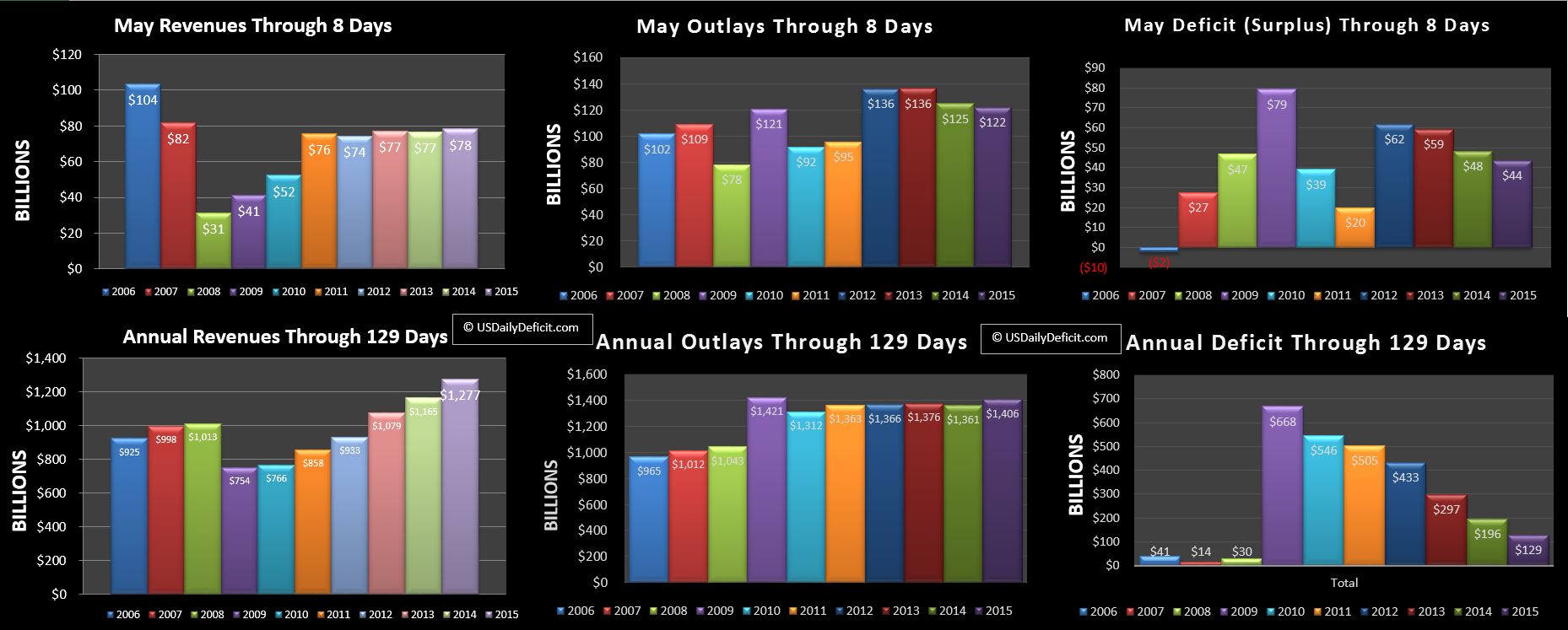 At is standard practice here I have synced up 2014 and 2015 based on the days of week….so we are comparing May 2015 through Friday 5/8/ to May 2014 through Friday 5/9. This gives 2014 an extra business day, a lead it will maintain for the entire month.
Revenues look ok….up $1B despite being down a day. Outlays also look on track….down a bit thanks to the fewer days.
Last May posted a $144B deficit, but I am forecasting this May at just $100B. the primary reason is that last May had a month end timing issue that pulled ~35B of cost from 6/1 into May. this year won't have that. I am also anticipating revenue continues to have moderate YOY growth (5%-7%) and outlays, are growing at ~3% without timing events. May isn't nearly as exciting as April…the deficit should trickle up from here, with 5/15 having corporate taxes, plus a big interest payment due. The main key is to keep an eye on YOY revenue….anything over 5% is a keeper.