The US Daily Cash Surplus for Tuesday 4/21/2015 was $46.1B bringing the April 2015 surplus through 21 days to $112B.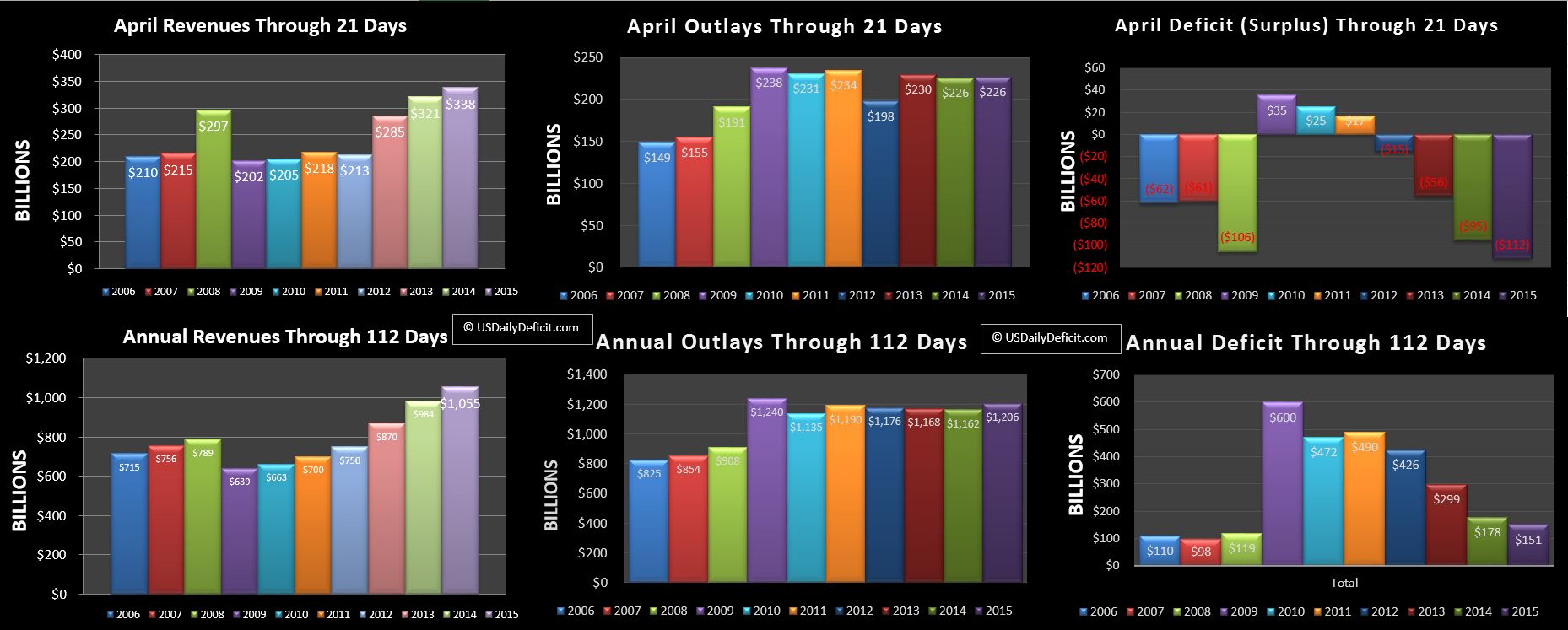 It was a good day for revenues, with taxes not withheld coming in at $54B compared to last year at $46B. This more or less puts to bed any lingering doubts I had about April's revenues. We are currently at +17B, good for +5%, and since we pick up an extra day of revenue (and expenses) at the end of the month, +10% is probably within reach, but it will depend on how quickly unwithheld tax deposits fall off from here. The peak was today at $54B, and will probably fall to $15-20B tomorrow, shrinking back under $1B by the end of the month.
Outlays look flat due to one less business day, but will likely by up +3% or so by the end of the month. Medicaid, as has become typical is leading the pack….it will probably be up over 10% YOY
Looking to the Annual YOY, we have revenues up ~7% and outlays up ~4%, leaving us with a $27B deficit improvement. Not great, but we'll take it.