The US Daily Cash Surplus for Friday 3/14/2014 was $4.8B, following the 3/13 deficit of $5.4B, leaving the March 2014 deficit through 14 days to $41B.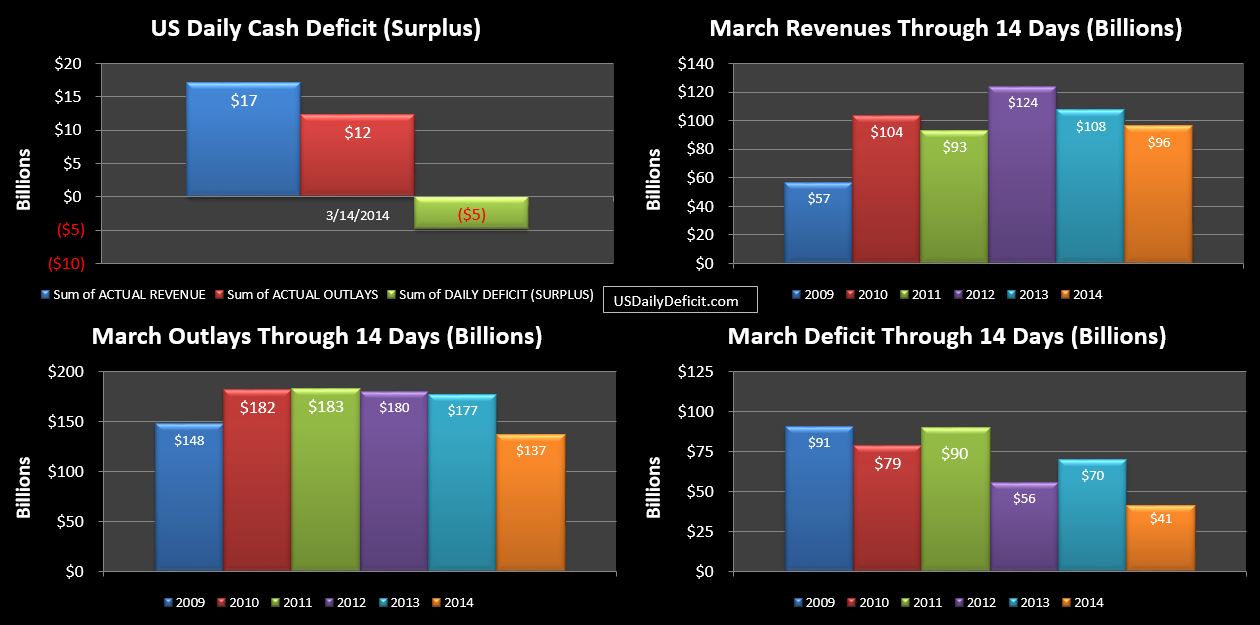 Looking at revenue…we appear to have taken a large step back to -$12B YOY, but what we really have is a timing issue with corporate taxes that will likely work itself out after tomorrow's report. Ignoring corporate taxes, revenue through almost half the month still looks on track to match the ~10% or so gains we've seen over the first two months. Refunds are still trending down… at -$7B so far, though we are still up for the year.
Outlays are down $40B….$35B due to the shift into February, and the remaining likely due to the extra day 2013 has over 2014 so far due to how we are syncing the days up. Put it all together and it's still looking like a pretty good month….outlays will almost certainly be down big, and revenue is trending up.