The US Daily Cash Deficit for Friday 2/14/2014 was $9.5B bringing the February 2014 deficit at the halfway point to $94B.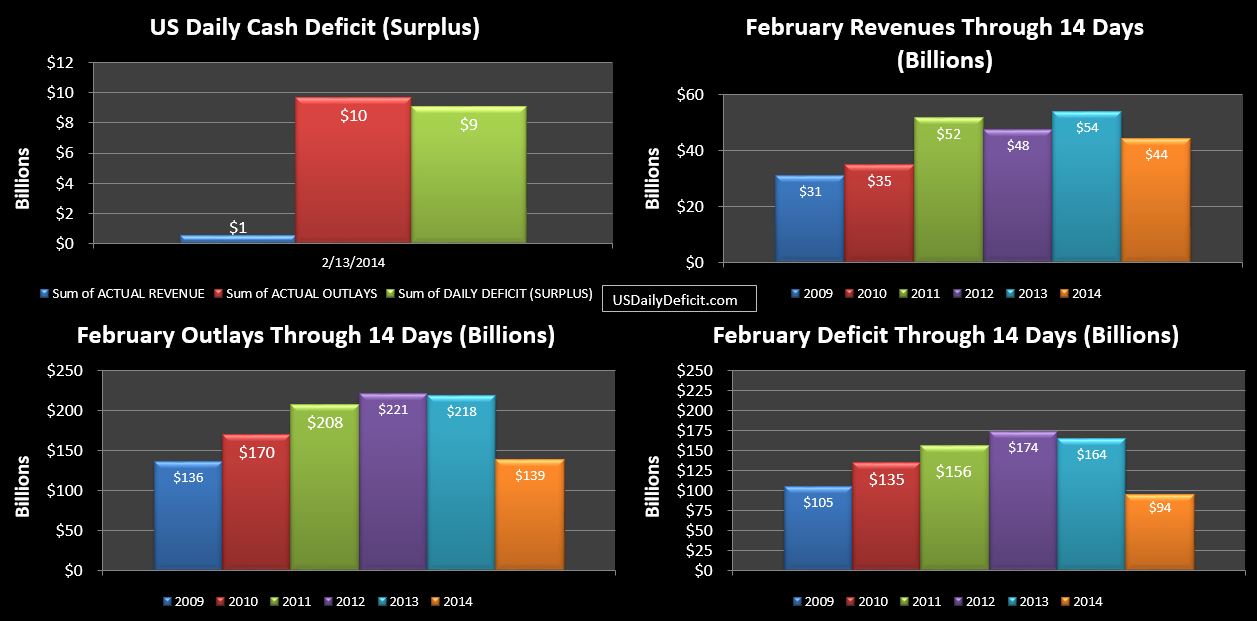 We have a huge timing issue on the outlay side with the 2/15 interest payment of ~30-35B being included in the 2013 data…but not in 2014 due to our adjustment of the days. With the weekend and the holiday, I guess those didn't go out until 2/18 (today) in 2014…so we should be synced back up tomorrow.
No huge refund variance today…right around $8B…a little under last year, but same ballpark at least. Revenue down another $1B on the day though timing is clearly part of it…this time corporate taxes, which should sync back up tomorrow.