The US Daily Cash Deficit for Tuesday 2/11/2014 was $8.5B pushing the February 2014 cash deficit to $46B through 11 days.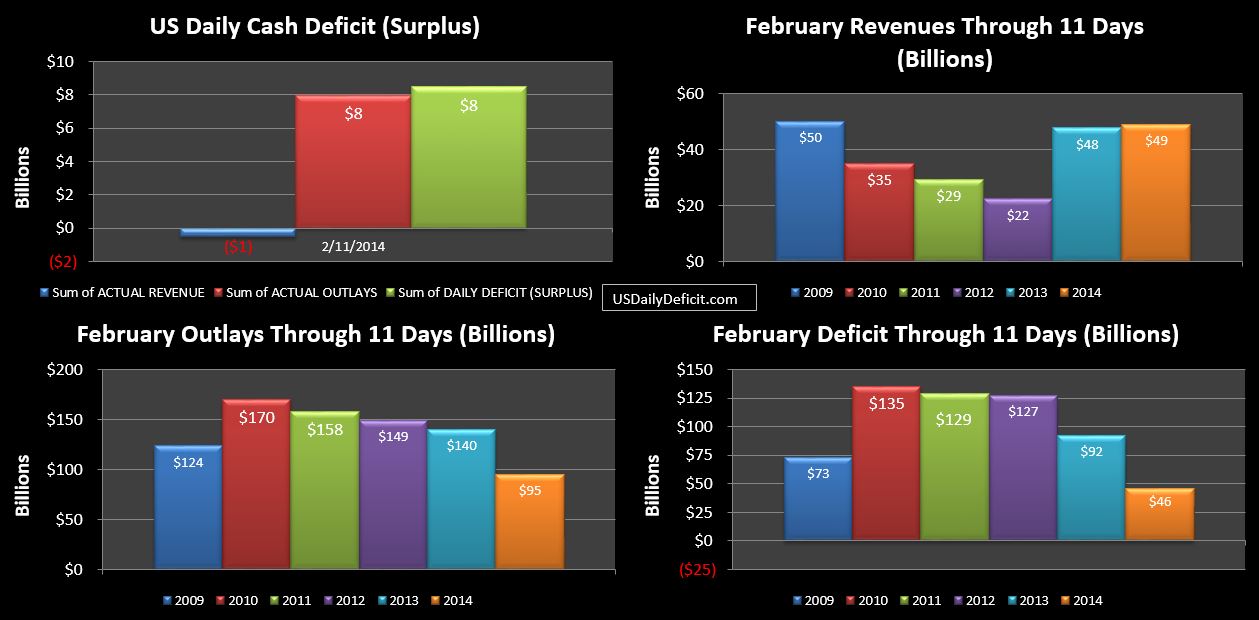 Refunds looked normal for a change at $4.8B…right in line with last year. Deficit wise, really nothing to see… However…we see more fun "Extraordinary Measures" games that are probably worth pointing out. We see $50.9B of new debt issued. against only $900M of redemptions, leading my calculator to assure me public debt outstanding has increased $50B. And yet…somehow, magically, public debt outstanding has actually decreased by $4.7B. The cash, on the other hand is not imaginary, increasing $42B for the day. That's a $55B magic trick ladies and gentlemen…feel free to give Lew a round of applause 🙂 .
With the senate now passing the debt limit suspension, we will probably see these shenanigans reversed and the debt pulled back on the balance sheet in the next few days, depending on when the President gets around to signing it. Oh well..it was fun while it lasted.