The US Daily Cash Deficit for 7/23/2013 was $2.7B bringing the July 2013 deficit through 23 days to $80B with six business days remaining.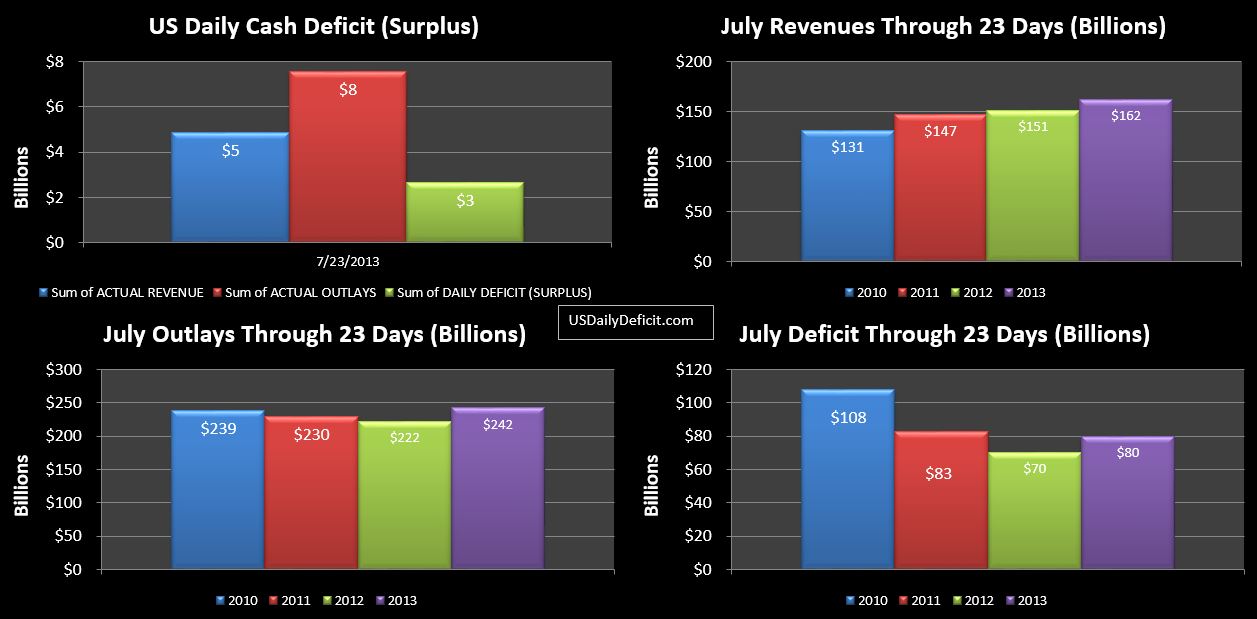 I think it is worth noting that 2013 is now within $10B of last year, despite a $35B head start due to the timing of outlays…if you recall, about $35B of July 2012 outlays due the first went out in late June because of how the weekend fell. So, in reality, we have about a $25B improvement so far…$11B on the revenue side and about $14B of reduced outlays. Is the Sequester actually working??
Of the reduced outlays, two stick out…Defense Vendor Payments through the same number of business days in July2012 were ~$26B. 2013…only $18B, a 30%  and $8B reduction. Education Dept. Programs, whatever that is, was $12B last year…6.5B in 2013… a 45% reduction with about a week left. The only big event remaining this month is the final Social Security payment which went out today at ~12B that should cause a ~$5-$10B deficit when it shows up in tomorrow's report. The remaining days should be +/- a few $B…more or less cancelling each other out absent some surprises.