The US Daily Cash Surplus for 6/14/2013 was $17B as corporate taxes started flowing in. Though due 6/15…with the 15th on Saturday, $14B of corporate taxes flowed into federal coffersa day early…expect another $30-$40B before the week is out.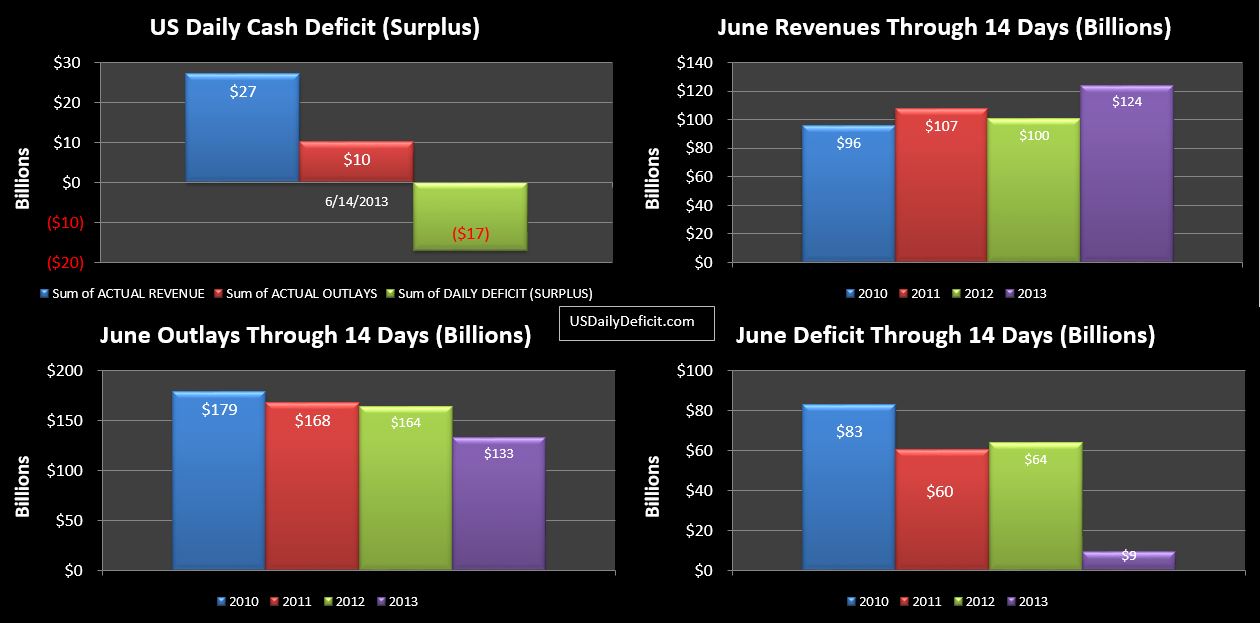 At first glance…the charts look fairly impressive but a lot of this is timing due to a lot of corporate tax payments being made 6/14 that were made 6/15 last year. This should all flush out in a few days. On the cost side….adding back in the $30B we've been discussing for a while shows that cost is still flat….no surprises there.
Tomorrow's report (for today) should show the majority of the remaining corporate taxes we will see in June. Through 5 months, 2013 corporate taxes have been running about 20% over last year….seeing how June compares to that rate should be a very interesting indicator.