The US Daily Surplus for 4/22/2013 was $17.3B…an impressive number in it's own right, but more or less in line with last year's 4/23/2012 Surplus…. taking a breather from the 20%+ YOY gains we have been witnessing in some categories.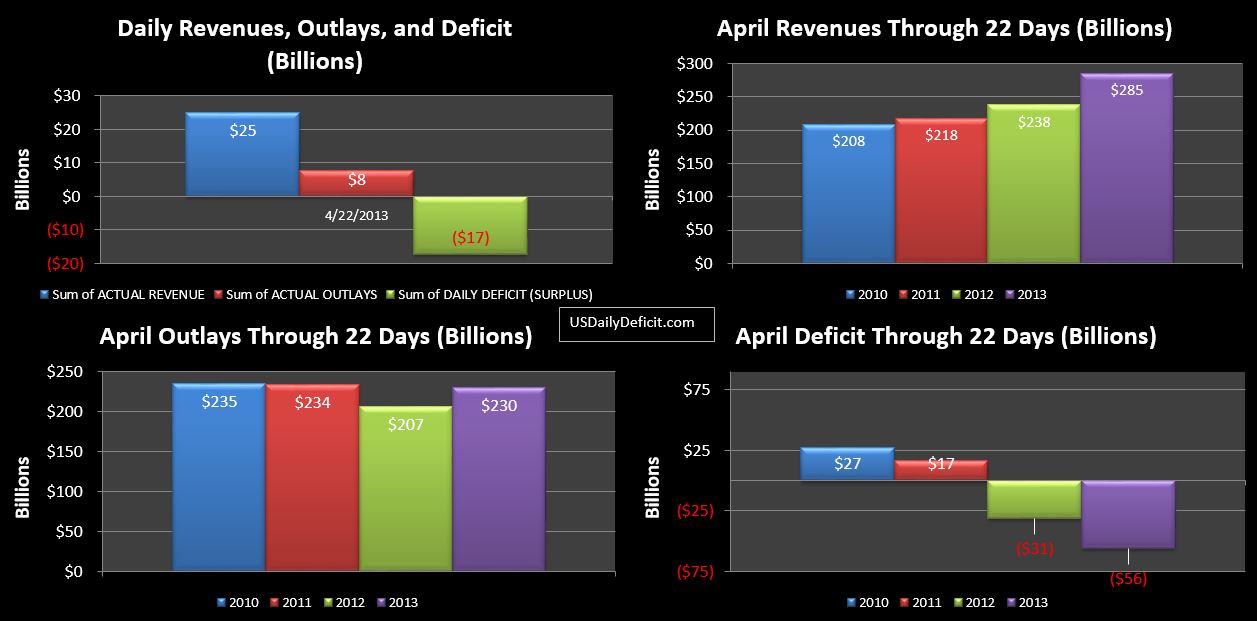 This kind of illustrates the challenge I expect to see in 2014. Without a doubt…as far as tax revenues are concerned…last week was a blowout with many categories exceeding YOY by 30% or so. As impressive as it is….it is extremely difficult to maintain that kind of exponential growth beyond a cycle or two because you have to keep growing an ever expanding base. So while we very well may end April 2013 with 15-20% revenue growth….driven by several factors including a tax hike… seeing that repeat again in 2014 would mean something like an additional $50-$75B over an already impressive April 2013. I'm not holding my breath…
So here we are through 22 days of April 2013 with a $56B surplus. There is still a little uncertainty, but $100B appears to be in reach, but by no means certain.