The US Daily Cash Surplus for 9/30/2013 was $24.2B pushing up the monthly surplus to $59B for the month just barely topping last year's $58B surplus. For the day, revenues came in big at $41B on strong tax deposits and about $15B from Fannie/Freddie. The last day revenue surge picked up revenues sitting at +$2B (0.7%) YOY on 9/27 to +$43B, good for an impressive 14% YOY gain. Part of that was the extra business day, but hey, we'll take it!!.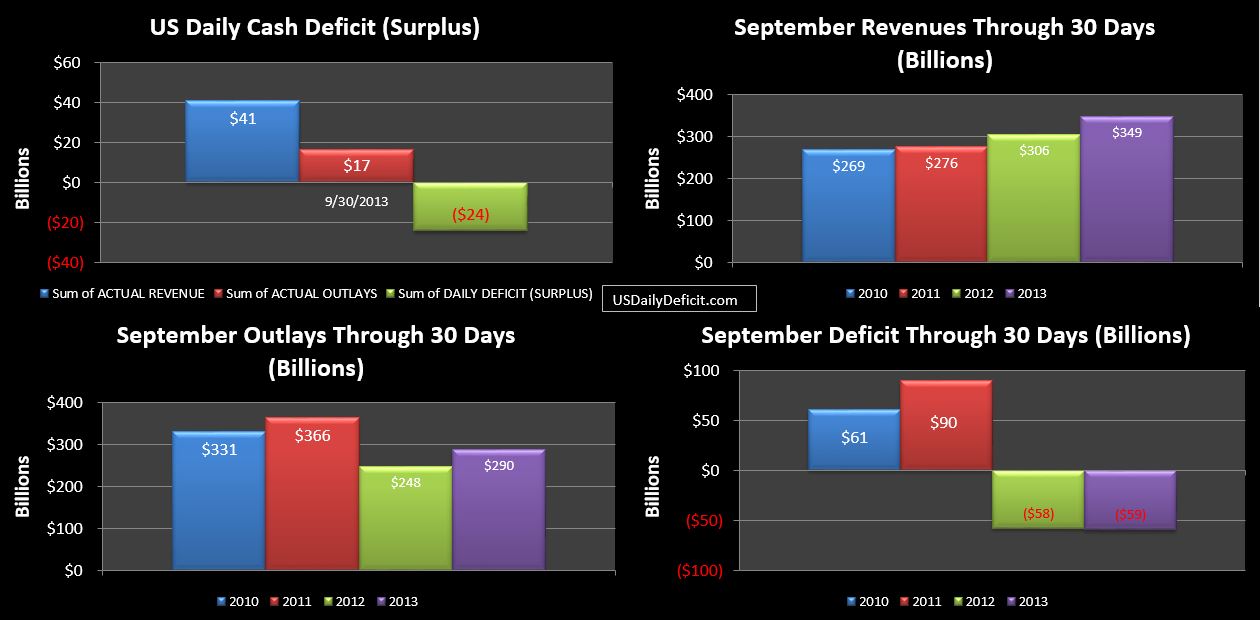 At first glance, September was a solid month with impressive revenue gains, offset by cost increases that were primarily related to timing and an extra business day.
More to come over the next few days…just wanted to get this out.