The US Daily Cash Surplus for 11/28/2014 was $4.4B bringing the November 2014 deficit for the full month to $75B…which curiously enough is exactly what I predicted here. I love it when I'm right lucky 🙂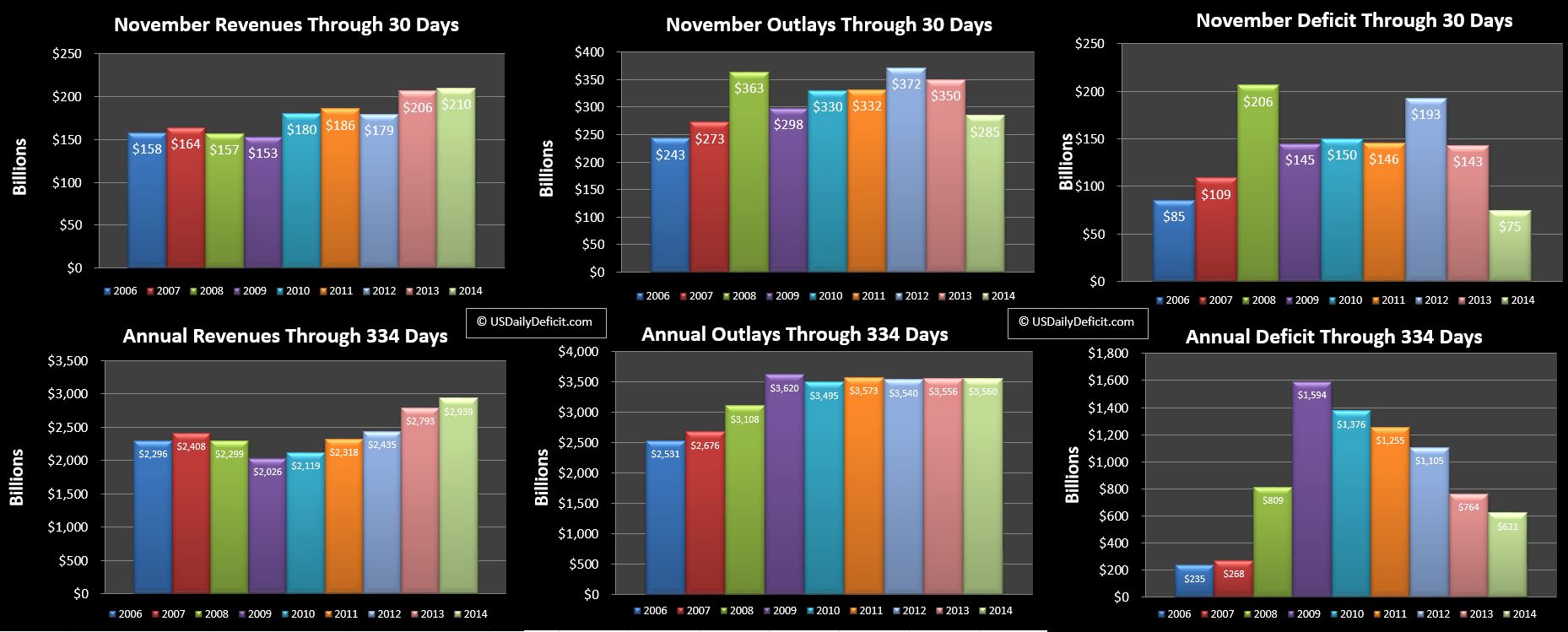 Revenues ended up at $210B, besting 2013 by just $4B and 1.6%. That's a little disappointing coming off 2 straight months in the ~+10% range, but we were down a business day, so it's not too concerning, and a beat is still a beat.
Outlays were down huge at $-66B, but we can chalk that all up to timing….about $30B or so which we'll see with the 12/1 DTS.
For the full year through 11 months, Revenues are sitting at +$145B, good for a 5.2% YOY improvement. That's a damn good number….well except for the fact that we're paying it 🙁 . Nonetheless, it's definitely good for decreasing the deficit, and I'll take +5% all day long….we should hope 2015 brings more of the same.
Outlays appear nearly flat at $+4B, but again, some $30B of this is timing that will drop back in with the 12/1 report. Adjust for that, and we're at about +1%. Again….it's a pretty good number….I'm just not sure how long it will last.
All together, 11 months in, 2014 is looking like another solid year and we will record our 5th straight year of deficit improvement ending up somewhere between $550B and $600B as December will most likely record a moderate surplus.