The US Daily Deficit for 9/25/2013 was $9.0B knocking the surplus through 25 days down to $44B with Three business days remaining. Tax deposits not withheld fell to $1B from $4B yesterday….more or less in line with the drop off we expected. For the month, this category is currently up $9B over last year, good for an 18% YOY gain. On the other end of the spectrum, Corporate taxes are basically flat at a little less than 1% YOY, while taxes withheld from paychecks are up 11%.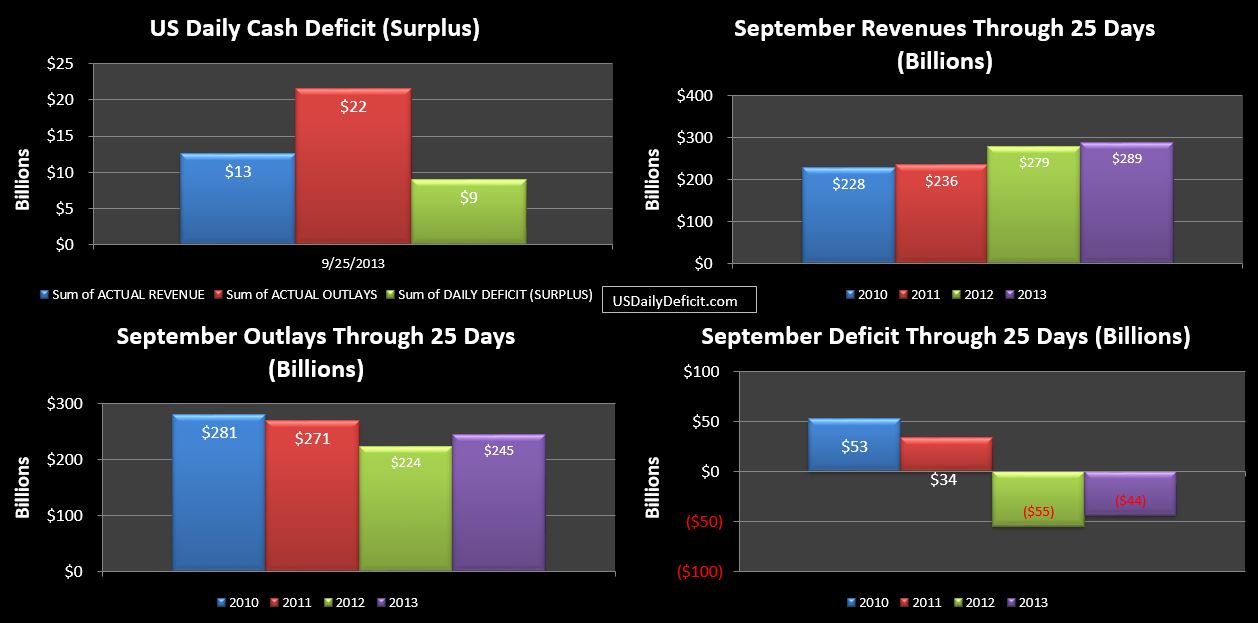 Total revenues, currently up $10B YOY (3.5%) should continue to grow…before getting a big boost Monday, which is an extra workday over last September and a Monday at that. With strong Fannie/Freddie "dividends"…tacking on another +20B of YOY revenue seems feasible…which would put us pretty close to the +10% we want to see.
On the other hand, that extra business day also gives us an additional day of outlays, which are already at +21B thanks primarily to timing. I'm sticking to my $70B surplus forecast for the rest of the month, though it is starting to look a bit high. However, you never know what kind of fiscal year end surprises are in store, so I'll be an optimist and hold tight.