The cash deficit for 8/14/2013 was $7.4B bringing the August 2013 deficit through 14 days to $65B.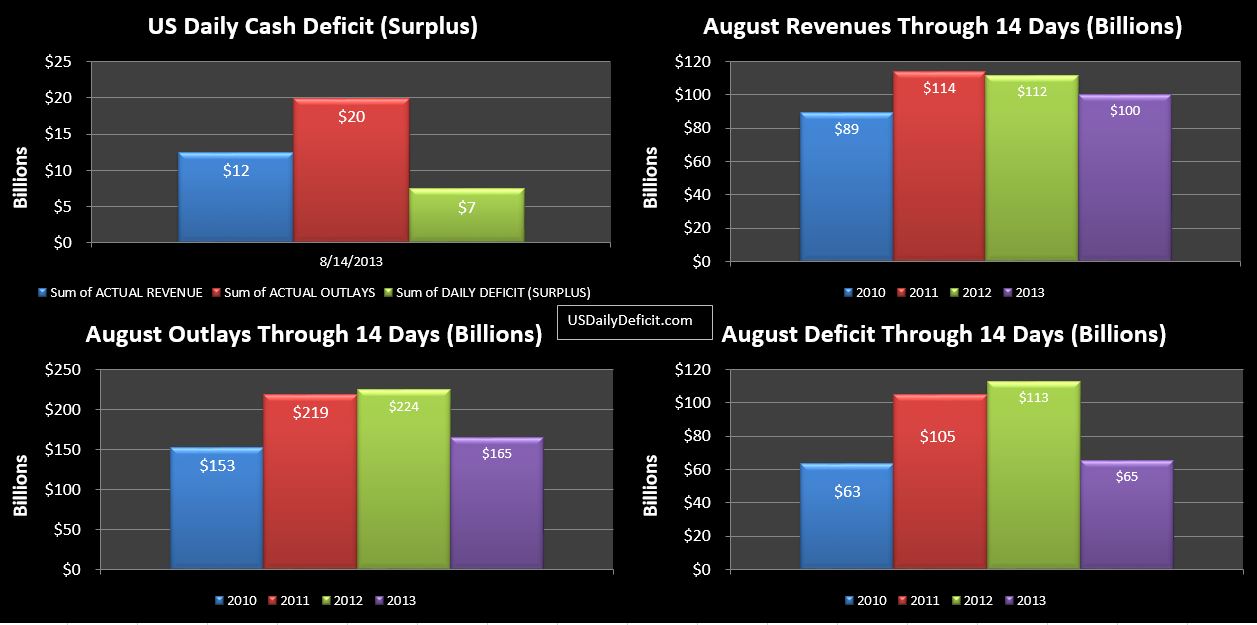 On the outlays side we have a very large timing issue regarding the $30B of interest payments….they are in the 2012 amounts already but will not show up in 2013 until tomorrow, so don't get too excited yet about the apparent $60B decrease in outlays. Another $12B of the variance is SS timing that won't get flushed out until 8/28.
Still no material improvement on the revenue side, though we should get a ~$3B pickup from corporate taxes tomorrow. The excise taxes we missed yesterday did flow through and are in line with last year…up less than .5%…or +$16M so it doesn't look like we are going to get our +10% from there.  12 business days to go…$32B of ground to make up to get to 10%. We have witnessed several surprisingly strong finishes in the last few months, so clearly it is possible….but becoming less likely by the day. My current forecast only has us getting to +5%…I will probably take a closer look sometime next week to determine if any revisions are needed.