Well….I figured I'd have the 7/31 numbers in hand by now…but the DTS still hadn't been published as of 4:45 EST…so I guess I'll catch up on the last two days I missed instead. The US Daily Cash Surplus for Wednesday 7/30/2014 was $3.9B following a $2.9B deficit on 7/29, leaving the July 2014 deficit at $76B with just one business day remaining.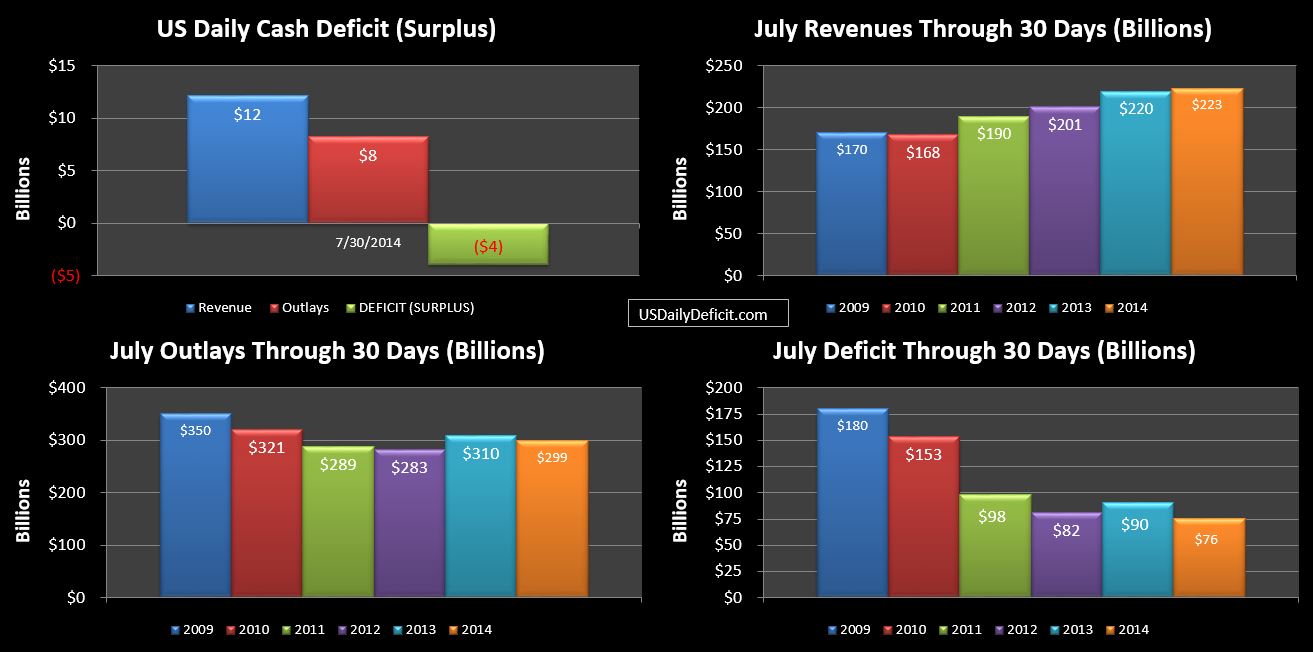 Our chart above is comparing 31 days of 7/2013 to only 30 days of 2014 per our standard adjustment for days of week. So we are looking at prior year finals while 2014 still has one day left. Clearly revenue will be up…we are already at +3B….we'll see how much flows in 7/31. Outlays look on pace to match last year despite a $-6B timing issue.
My initial impression of July 2014 is that it's going to be an ok month….revenues will be kind of ugly, but up anyway due to some one time events. Outlays have some interesting movement…especially in Medicaid and Medicare that we need to keep watching…and hope these spikes are anomalies and not trends.