The US Daily Cash Deficit for Tuesday 6/23/2015 was $0.2B bringing the June surplus through 23 days to $60B with 5 business days remaining.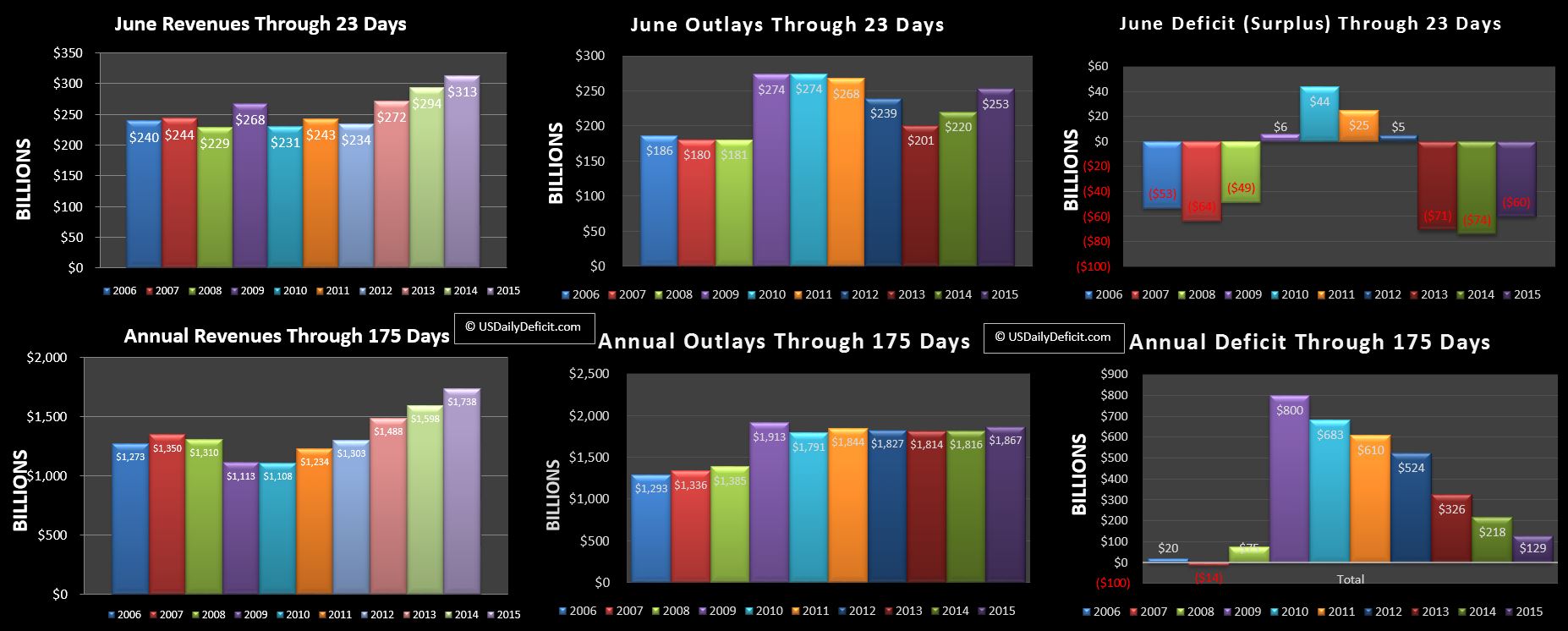 With most of the action for the month in the bag, revenues are up 6.6%….not too shabby. We will likely end the month somewhere in this ballpark as an extra business day will be offset by lower Fannie/Freddie payments at the end of the month. So far, taxes withheld are up 3.6%, Taxes not withheld are up 5.3%, and corporate taxes are up 9%.
Outlays, adjusted for timing are pretty much in line with last year.
Looking to the YOY 2014 vs 2015, revenues are up 8.8% and outlays are up 2.8% as we approach the midpoint.