The US Daily Cash Surplus for Monday 6/16/2014 was $70.2B following Friday 6/13/2014's $16.9B surplus, bringing the June 2014 surplus to $56B through 16 days….$3B higher than this point in June 2013.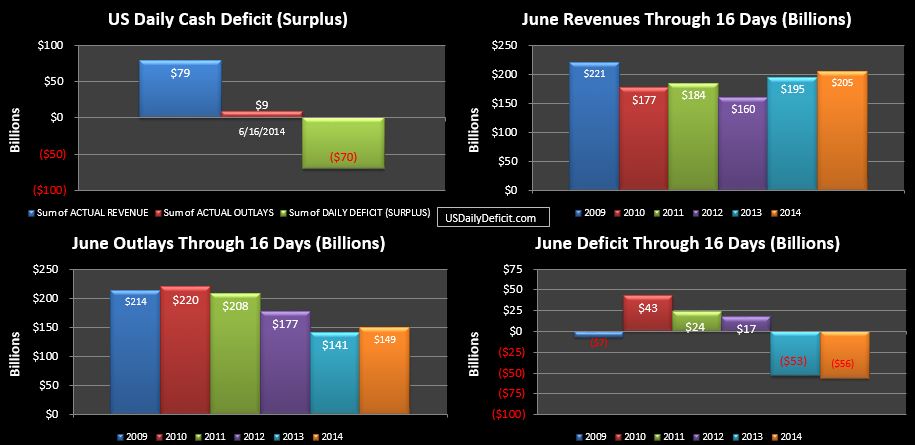 It was definitely a good 2 day stretch with revenues gaining $8B, with about $6B of that being corporate taxes, and the balance being withheld taxes. Total revenues are now up 5%, and the timing is favorable for further gains.
Corporate taxes are now more or less behind us and stand at $66B vs $62B last year…up 7%.Up next are quarterly tax payments…captured on the DTS as "taxes not withheld". They are already up 10%…from $13B to $14.3B…we'll likely see another $40B before the end of the month.
At the midpoint…thanks to healthy corporate tax receipts…June does not appear to be headed for the same disappointing revenue # like April and May which together averaged about +1%. It will still end down thanks to last June's Fannie Mae payments, but backing those out, and adding an extra day….we are on track for a good month…so far.