The US Daily Cash Surplus for Wednesday 5/7/2014 was $5.2B bringing the May 2014 deficit through 7 days to $42B.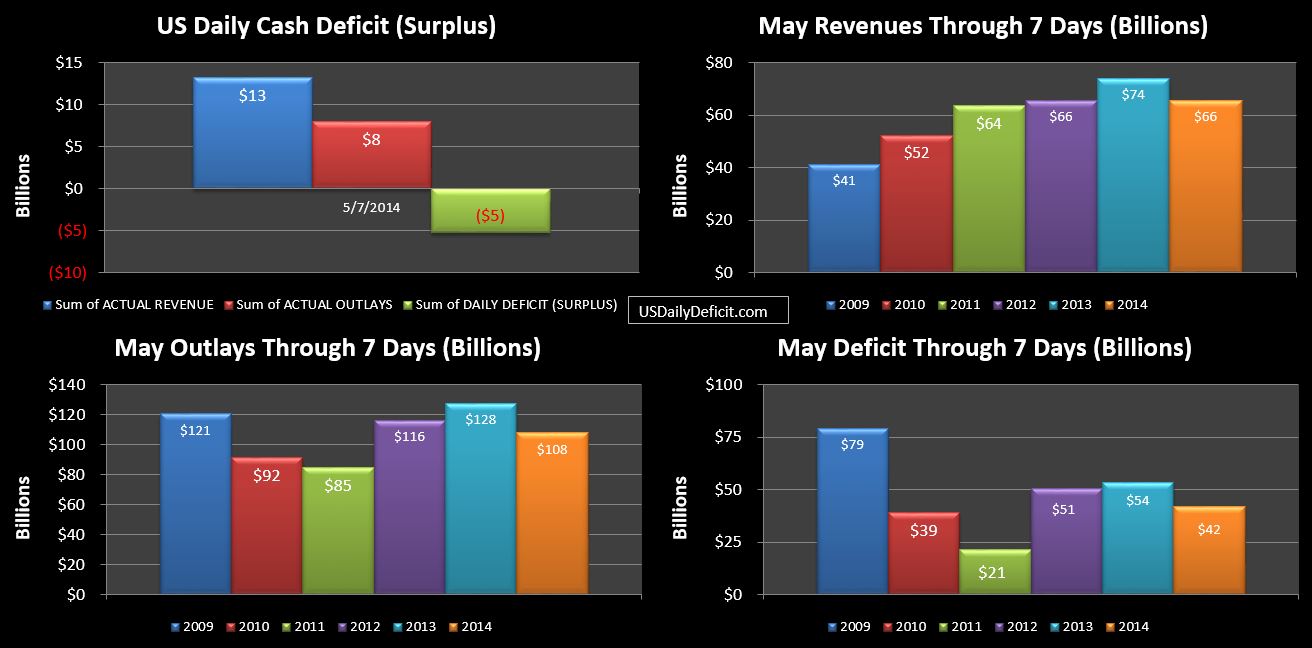 We don't typically see a Wednesday surplus mid month due to SS payments going out on the 2nd-4th Wednesdays….but this is actually the first Wednesday of the month, while last year Wednesday 5/8 was the second. Because of this we have a one week timing issue that won't resolve up until May 28…so just note that about $13B of  the apparent reduction in outlays is timing.
Revenues actually were up about $3B dropping the YOY to -$8.4B vs. yesterday which was closer to $12B…rounding and such…So all together…a good day….we'll need quite a few more of these to get revenues where they need to be by month end.