The US Daily Cash Deficit for Thursday 4/10/2014 was $3.6B bringing the April 2014 cash deficit to $74B through 10 days.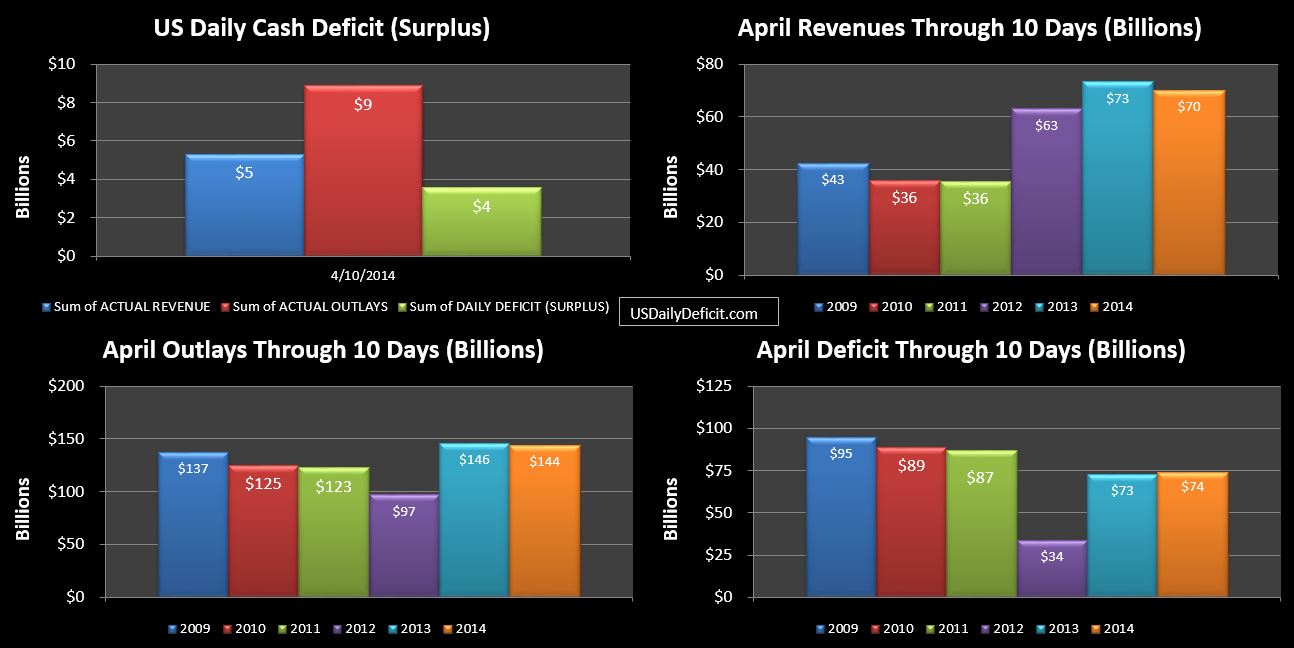 I have decided to "unsync" 2014 and 2013 and go back to a straight calendar day comparison. I typically sync up on days of week because a lot of the cash inflows and outflows are driven by day of week…for example SS payments go out the 2nd, 3rd, and 4th Wednesday of the month(as well as the 3rd of the month). But April is a bit different. Those patterns still exist, but the dominant event of the month is tax day, April 15th, which will bring with it a surge of revenues. As such, proximity to 4/15 will be a large driver, and rather than complicate the issue by adjusting for day of week, from here on out, the charts will be unadjusted. So the charts above compare all years…10 days of April…regardless of day of week.
So…looking at April…2013 and 2014 are pretty much in sync. The forecast for a $180B surplus I made earlier in the month is dependent on a 13% YOY ($56B) increase in revenues. It's not time to panic….most of that gain…if it happens will likely be seen after 4/15…but it is a bit curious that so far…nothing.