The US Daily Cash Deficit for Wednesday 3/12/2014 was $14.0B driven primarily by the second round of SS payments going out in the amount of $12.9B. This brings the March 2014 cash deficit through 12 days to $40B.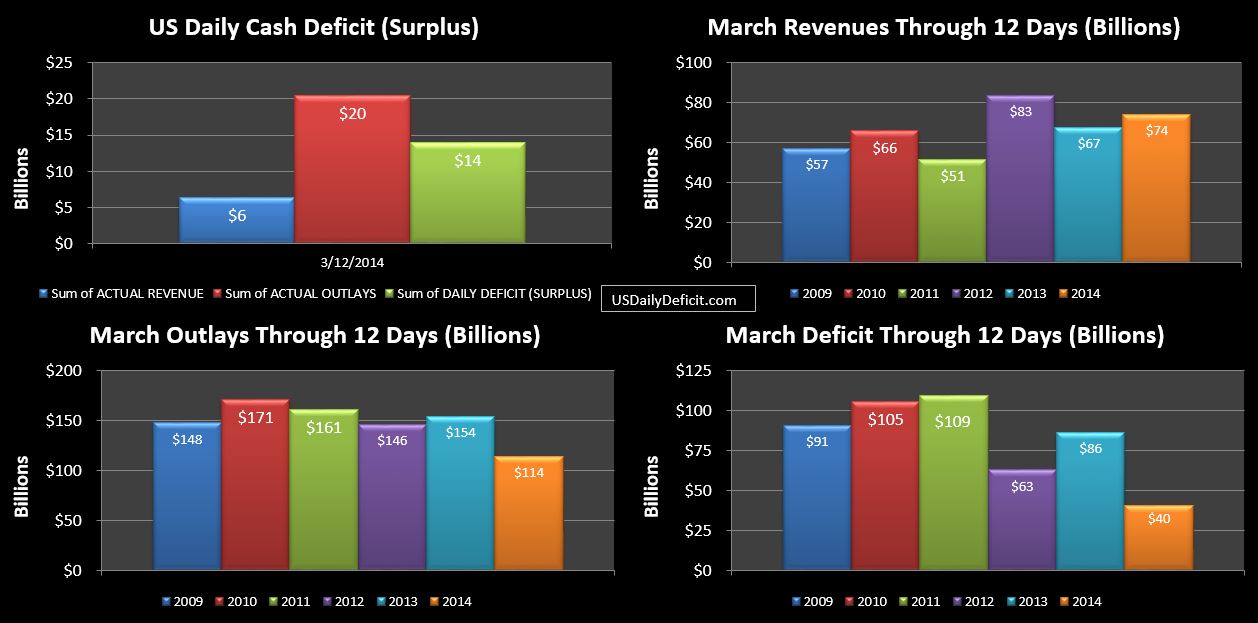 My last post was 3/10…..the last 2 days have more or less followed last year's script, though revenues are up ~2B as are outlays…..netting to zero. Refunds continue to trail last year….down 17% YOY, or about $7B, which explains most of the revenue variance as well. For what it's worth this early in the month, withheld taxes look solid…..another +10% YOY gain certainly looks possible. No post tomorrow…our next test is going to be corporate taxes. They are due the 15th, but since this is a weekend, we should see them sprinkled between Friday and Monday….so hopefully by Tuesday we'll have a good idea what they are looking like.
Put it all together, and the $15B forecast I put out earlier in the month still looks good to me. I'm not saying it will be right….just that nothing has happened over the last week of actuals to materially change my outlook.