The US Daily Cash Deficit for Thursday 2/13/2014 was $9.1B bringing the February 2014 cash deficit to $85B…still on track for a $200B+ deficit by month end.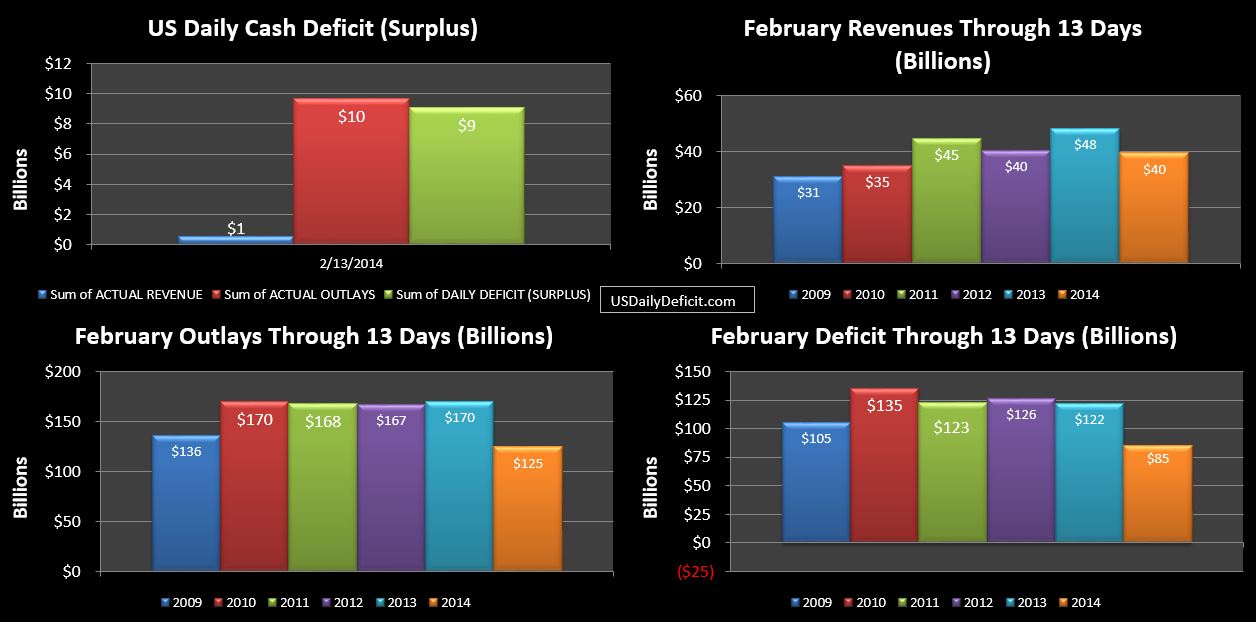 Revenues fall a bit further behind driven in part by $1B in higher refunds and another $2B that looks like the timing of excise taxes that will probably correct itself with the next report….which will be released next Tuesday due to the holiday Monday.
Just for fun, I took a quick look at the 2014 YTD…recall that January actually posted a 9.6% YOY increase in revenues. Adding in the first 13 days of February though, and we've dragged it back down to +5.7%. The key to the 2014 deficit is going to be revenue growth….do we end the year at +10%, +5%, or flat? I really don't know at this point, and we may actually have to wait until June before the crystal ball stars to clear up.
Oh yeah…one last reminder guys…today is Valentines Day….Unless you are on the East Coast, you still have time to pick something up on the way home from work.