The US Daily Cash Deficit for Tuesday 12/3/2013 was $30.5B led by $24B of Social Security payments. Adding yesterday's unreported $0.2B deficit gets us to ~$31B for the month.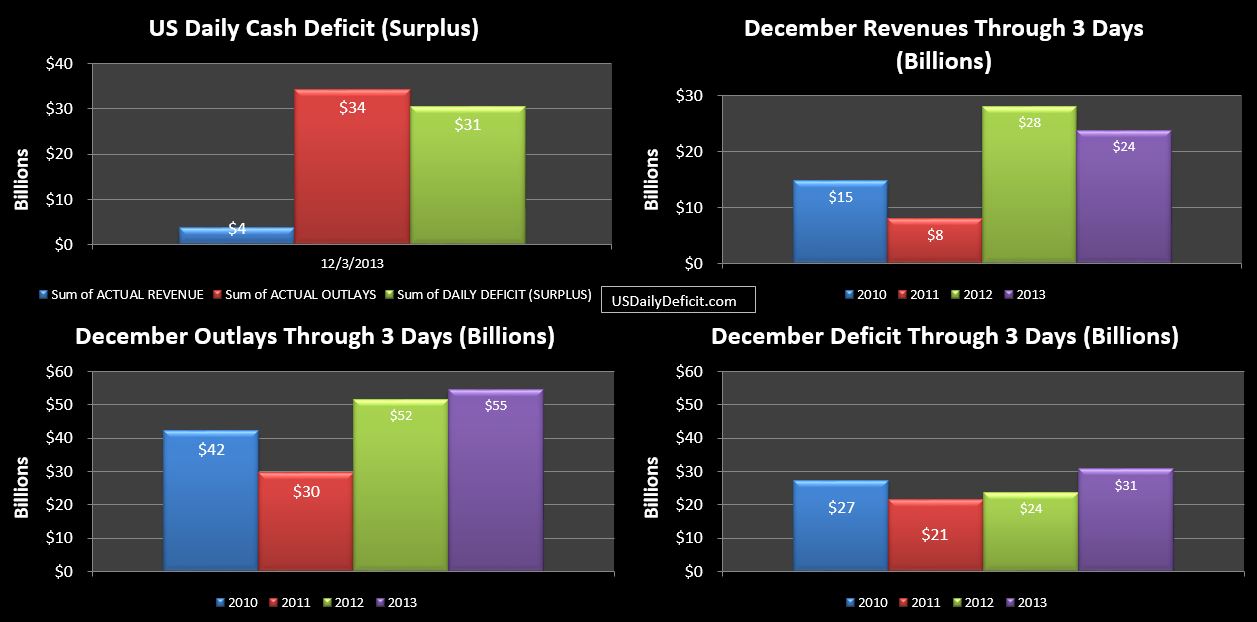 Timing wise…I am syncing 2012 and 2013 based on business days…so we are comparing 2 business days of 2013 (12/1 to 12/3) to 2 business days of 2012 (12/1 to 12/4). This should work well until the end of the month…where 2013 picks up one extra business day vs 2012…. this should result in a small revenue bump offset by a small increase in outlays….all else equal.
So two days in…which admittedly is too early to spot trends…we see that revenues are down $4B…a little surprising, but not concerning yet. Outlays are up….thanks in part to a $5.8B interest payment yesterday….in 2012 this same payment went out 11/30.
So at $31B…the deficit should continue to grow moderately over the next week to ~50B or so. Then…tax revenues should start pouring in around the 15th (a weekend)…probably pushing us to a surplus by Monday 12/16….which we would expect to stick for the remainder of the month.