The US Daily Cash Surplus for Friday 1/16/2015 was $6.7B bringing the January 2015 deficit through 16 days to $6B.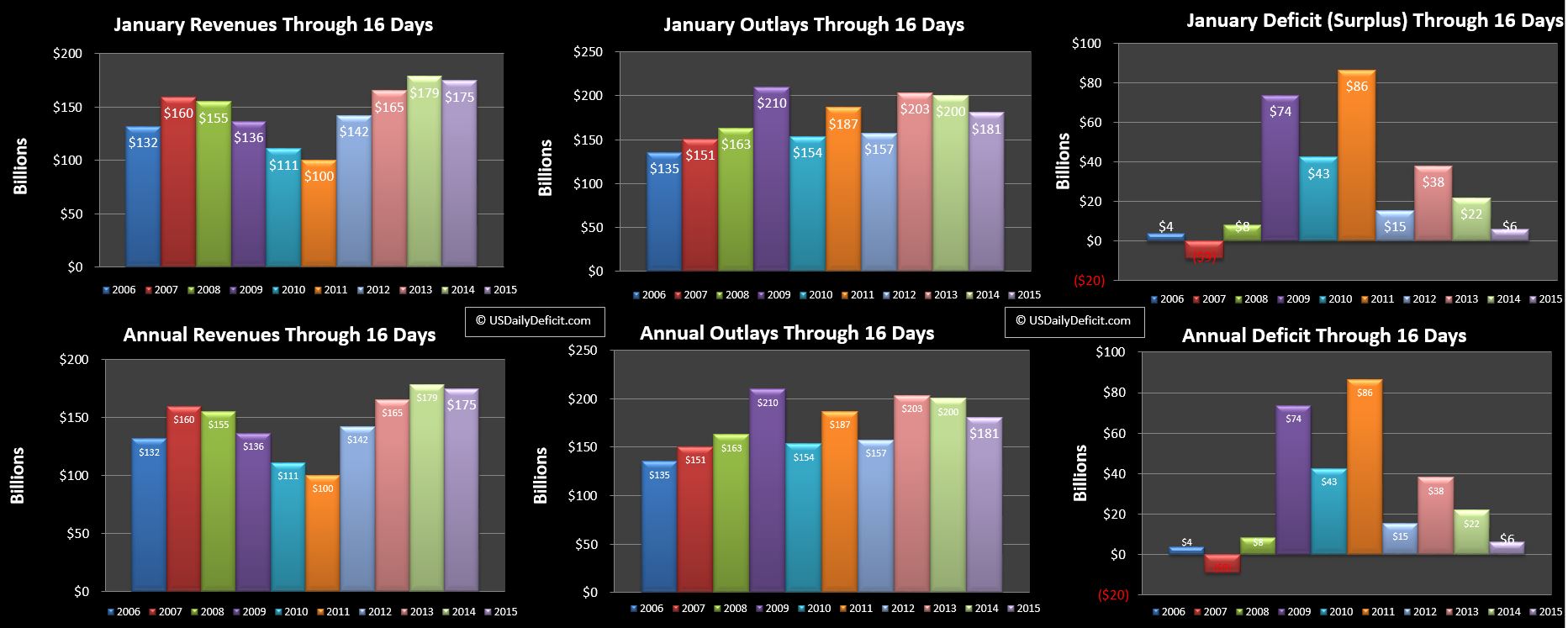 Revenues make a big jump over our last report suggesting the major timing issues have resolved leaving us at $-4B with 9 business days remaining. this is a much less daunting position than the $-21B we showed on the last report. A solid gain for the month is definitely still within reach for the month, but highly dependent on the receipt of unwithheld taxes this week. Last year, Wednesday 1/22 had $29B of receipts….a beat or miss of that tomorrow will probably be the primary driver for this month's revenue performance for the rest of the month.
Outlays are currently at $-19B…$13B or so which is SS payments. The rest is likely just the remnants of the one fewer business day, and possibly payments to defense vendors running a little bit behind last year. I did realize today that a $6B interest payment due 1/31 will likely go out February 2 instead…which will pull down the January deficit a bit and push February up. This wasn't adjusted for in my initial forecast, but is now.
From here, we will likely jump to a surplus over the next two days before sliding back toward $0 +/- a few by 1/31, which should post a sizable deficit.