The US Daily Cash Deficit for Wednesday 1/14/2014 was $5.2B bringing the January 2015 deficit to $21B through 14 days.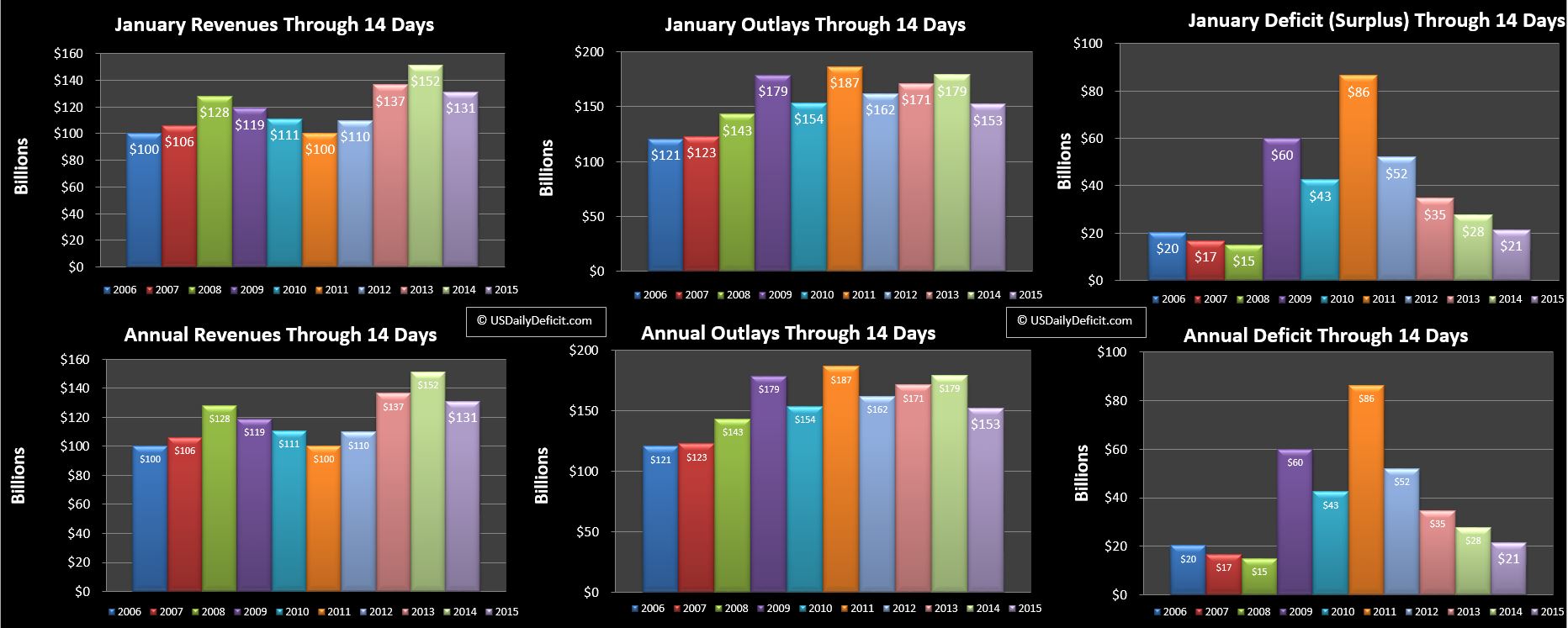 Revenue, at -$21B does not appear to have made much progress. $7B can likely be chalked up to timing of corporate taxes…that will sync back up tomorrow. Being down a business day doesn't help either, but we're not going to get that back. I'd guess adjusted for timing, we are at about $-10B. So it looks like a weak start, but there is still plenty of time for upward movement, especially next week when we should see $40B or so of "taxes not withheld"
Outlays also appear to be down at -$26B, but again, timing explains most of it. 2015 is down a SS payment….that's about $14B. There is also about $5B of interest that will catch back up tomorrow, and as with revenues, we are down a day.
As it stands, adjusted for timing, both revenue and outlays look to be a little light YOY, but nothing extraordinary….yet. We should have a better idea on revenues by the end of next week…if we haven't caught back up by then, getting to over +5% on the month is going to start looking like a long shot. For reference, January 2014 had revenue growth of about +10% vs 2013 both at the midpoint and at month end.