The US Daily Cash Surplus for Monday 1/13/2014 was $7.6B pulling the January 2014 deficit down to $27B through 13 days. YOY….revenues were down $1B and outlays were down $1.5B.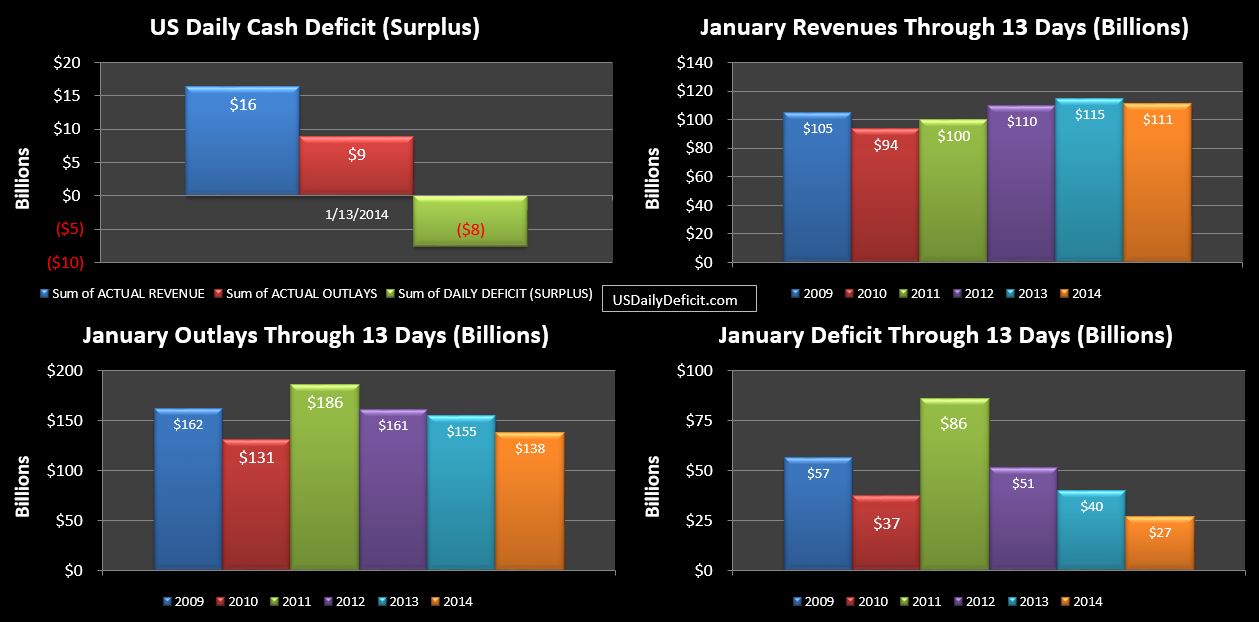 While revenues were down, I suspect some of that is timing….2013 is a day ahead of 2014 now, so revenues driven by day of month instead of day of week are going to jump ahead in our comparison, but we should more or less sync back up by the end of next week. Through 13 days of Jan/2014…I have to say revenues appear healthy once you adjust for timing…that's a good thing, but the we'll know a lot more by the end of next week.
Outlays are also looking good…down $17B YOY, and while 2013 has an extra day, the delta is growing. I don't expect the month to end negative YOY due to some month end timing, but if it sticks, it will be interesting to see where the decreases are coming from.