The US Daily Cash Deficit for Wednesday 11/27/2013 was $9.7B bringing the November 2013 cash deficit to $113B with 1 business day remaining. Last year, Friday 11/30/2012 posted a $38B deficit, so $150B seems like a pretty reasonable estimate for the month, maybe +/- $5B….we'll know by this afternoon.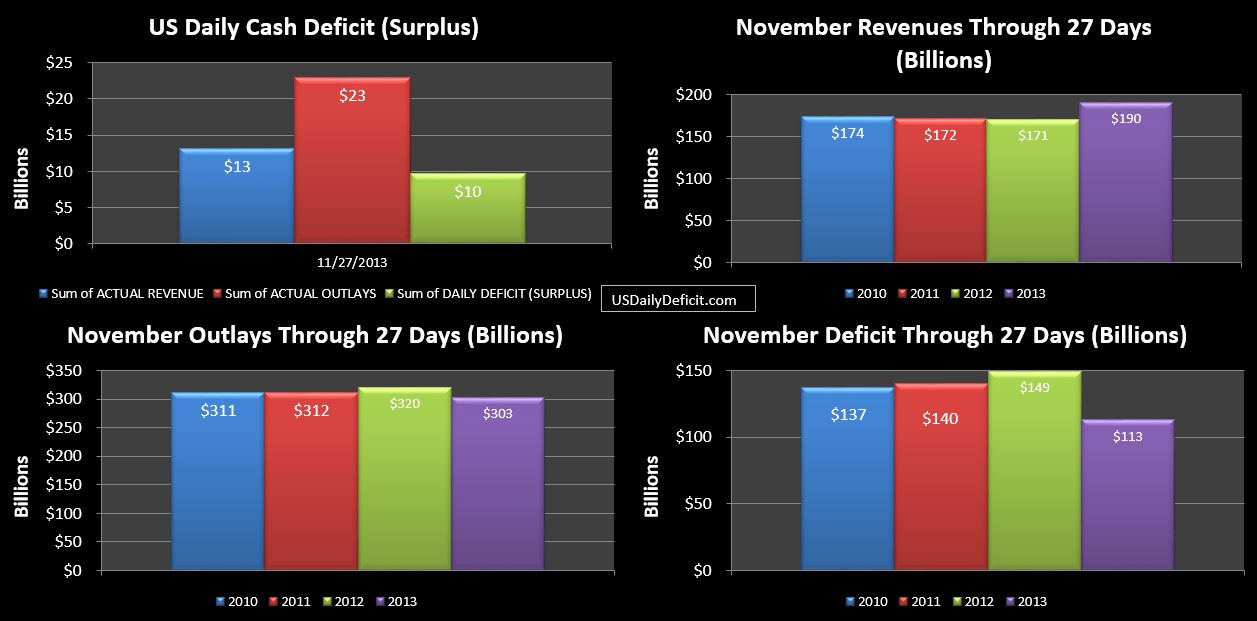 Wednesday brought the final major SS payment of the month, which drove the  large deficit, but also pushed SS ETF outlays past $62B for the first time and a $377M gain over last month, which annualizes out to a 7% gain. Just for reference, excluding December…which has the COLA adjustments…a typical month will have SS growing by about $300M or so. however, for the past 2 months…SS had more or less flatlined at about 61.7B. I can't explain that, but growth does seem to have resumed, and with December having COLA adjustments figured in…we'll probably surpass $63B very soon.
With one day remaining…revenues look pretty much in line with the forecast….outlays however are surprisingly weak…it will be interesting to see where the cuts were once we get the monthly finals in.