The Us Daily Cash Deficit for Tuesday 11/26/2013 was $6.0B bringing the November 2013 cash deficit through 26 days to $103B with 2 business days remaining.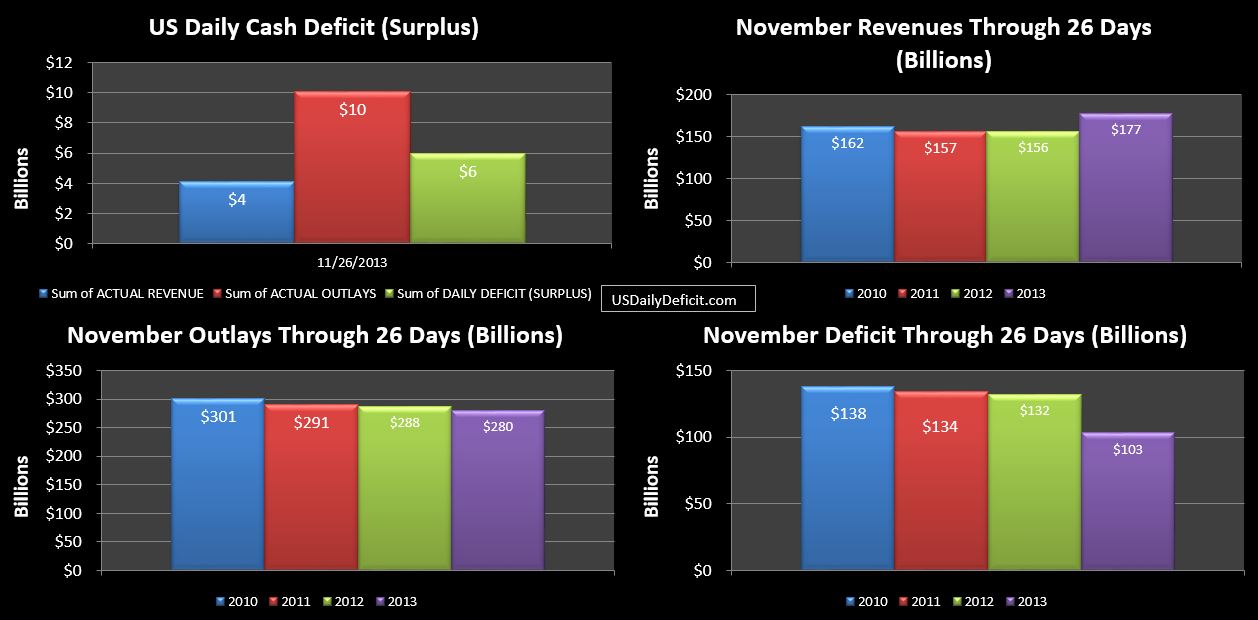 Revenues remain strong…gaining another $1B to hit $+21B YOY. With 2 business days left, vs 2012's 3….it is possible we lose a little ground, but we should turn in a solid month absent a month end surprise. Looking to last year, we can probably expect ~a $10B deficit Wednesday and a $35B deficit Friday, which would get us pretty close to $150B, with Friday being the real wildcard.
No post tomorrow due to the Thanksgiving holiday… Wednesday's DTS will probably be published Friday, so I may post then, but no guarantees.