The US Daily Cash Deficit for Friday 11/22/2013 was $5.7B bringing the November 2013 cash deficit with 4 business days remaining to $104B.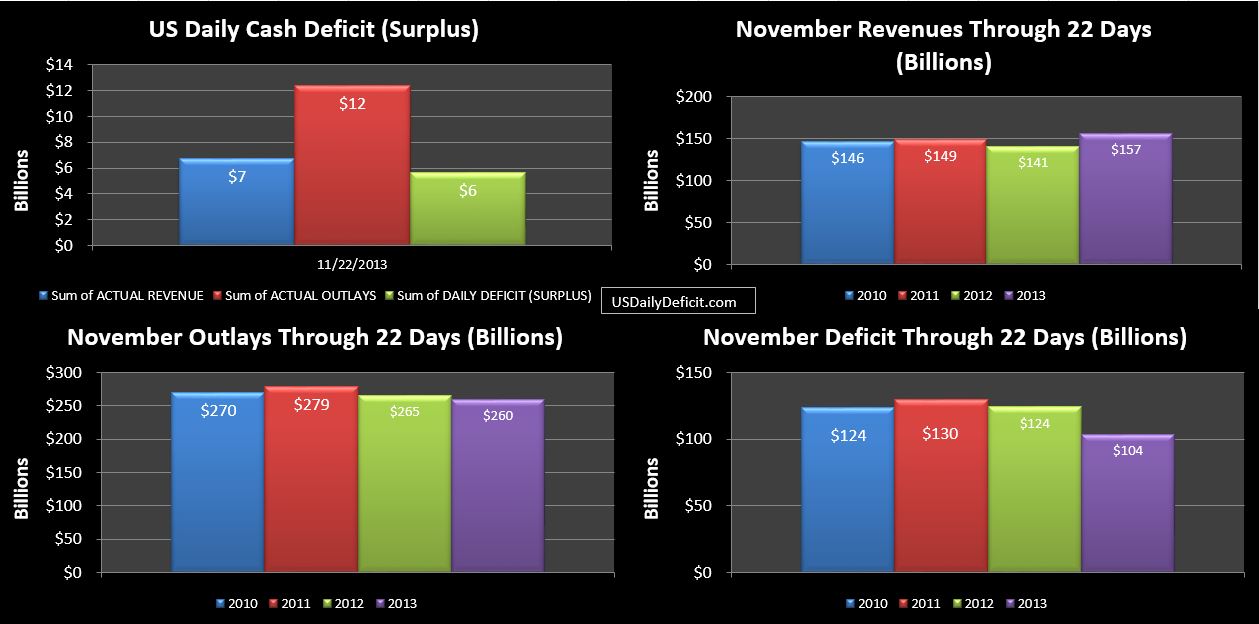 At this point, revenues are up 11% and outlays are down 2%…leading to our $20B YOY improvement. Withheld tax deposits are up 8%, corporate taxes are down 19% (from a small base) and excise taxes are flat. Making up the rest of the gains are mostly the $6B TARP payment we discussed a few days back.
Looking ahead, Wednesday brings the final round of SS payments and Thursday is Thanksgiving. Friday is the last business day of the month, and it should bring a large deficit of $30B+, but we won't know for sure until 12/2 when the 11/29 DTS is released.. We appear to be on track to end the month somewhere between $140B and $160B.