The US Daily Cash Deficit for Friday 11/15/2013 was $29.6B driven up mainly by the large scheduled interest payments of $31B that went out. This brings the November 2013 cash deficit at the halfway point at $98B…$11B under the YOY, but still within reach of my $160B forecast. Generally…I am expecting moderate deficits and surpluses over the rest of the month netting to ~$25B, ending with a bang on 11/30 with a $35B+ deficit possible.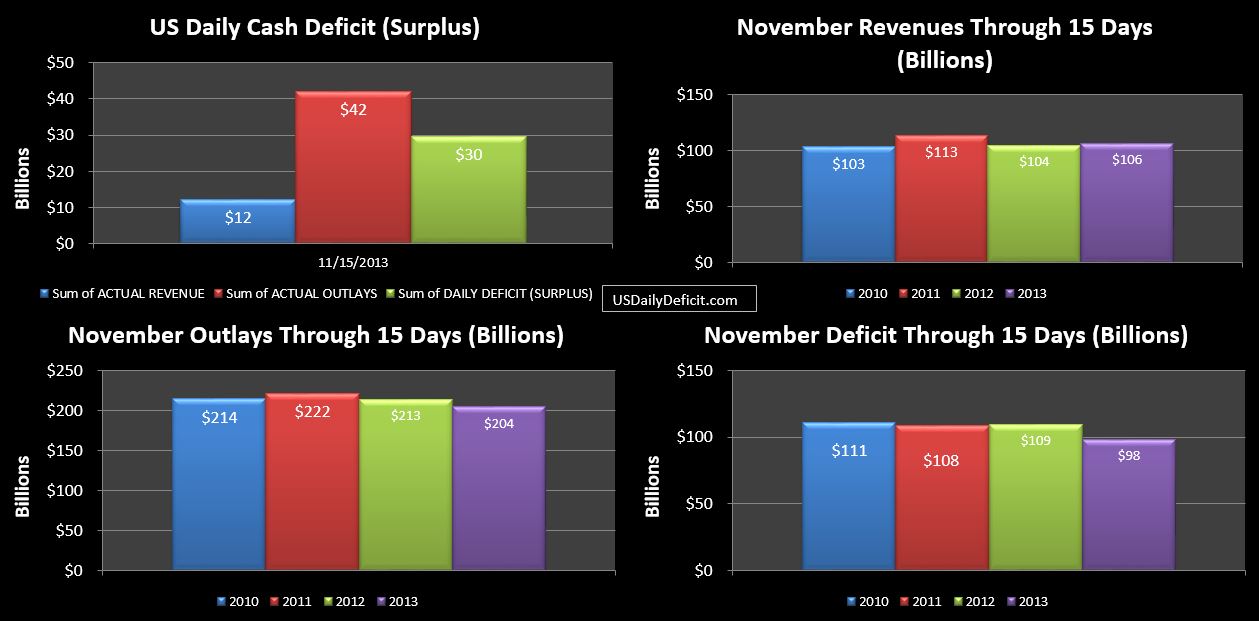 After a strong start….revenues have fizzled a bit over the last few days and are now standing at only +$2B, a 2% YOY gain. We've come to expect +10% thanks to the tax hikes at the beginning of the year, so definitely anything under 5% would be a disappointment. Don't panic yet though…for some reason, we've been having strong second half of the month revenues compared to last year, so another strong kick over the next 2 weeks could get us to the +20B we've come to expect.
Outlays are at -$9B YOY, with little movement over the past few days, but has slipped to -4% from -7% a few days ago. I'd expect this to continue to shrink over the rest of the month, ending at -1-2%.