The US Daily Cash Surplus for 10/7/2013 was $5.7B on strong Monday revenues and continued low outlays. Through one week, October 2013 Deficit sits at $45B.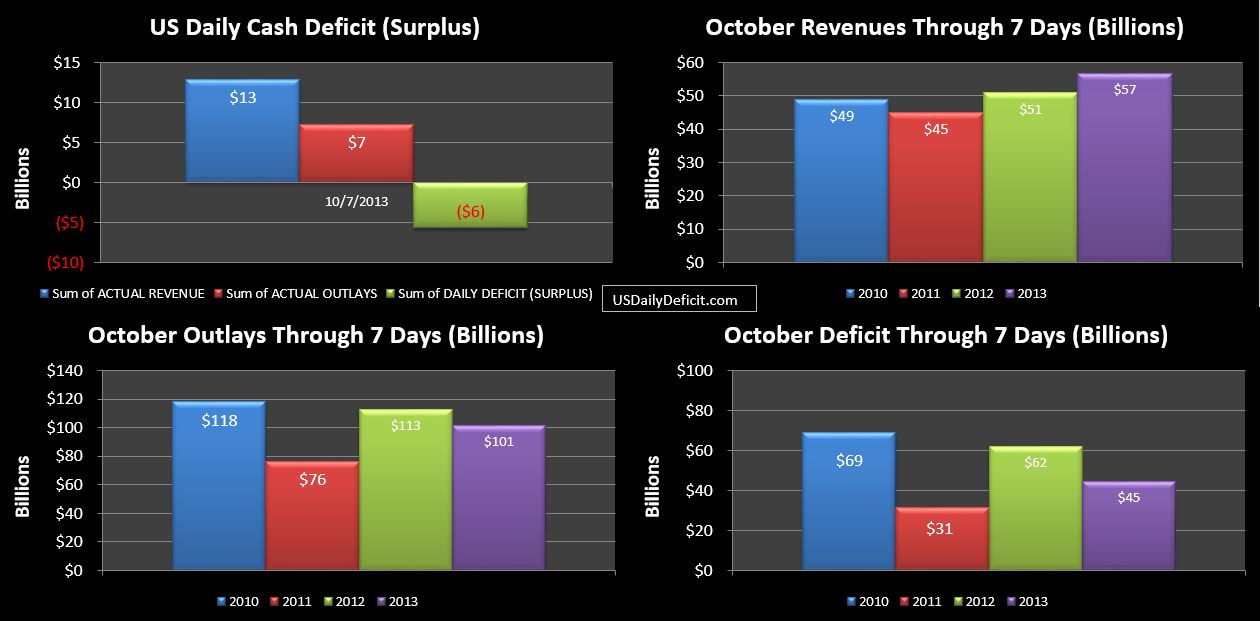 Yesterday I synced up the reports on days of week, however, last year, Monday 10/8 was Columbus day…so no inflows or outflows. This year, Columbus Day is next Monday 10/14. The result in our chart is an apparent improvement in revenues that will likely disappear tomorrow as 2013 shows typically weak Tuesday revenues, and 2012 has strong Tuesday revenues as they cash all of Monday and Tuesdays checks. This won't fully shake out until next Tuesday after Columbus Day.
Cash edged up again with the surplus and is now at $35B. but will probably be drawn down over the next 3 days.