The US Daily Cash Surplus for Monday 10/21/2013 was $5.4B bringing the October 2013 cash deficit to $53B with 8 business days remaining in the month.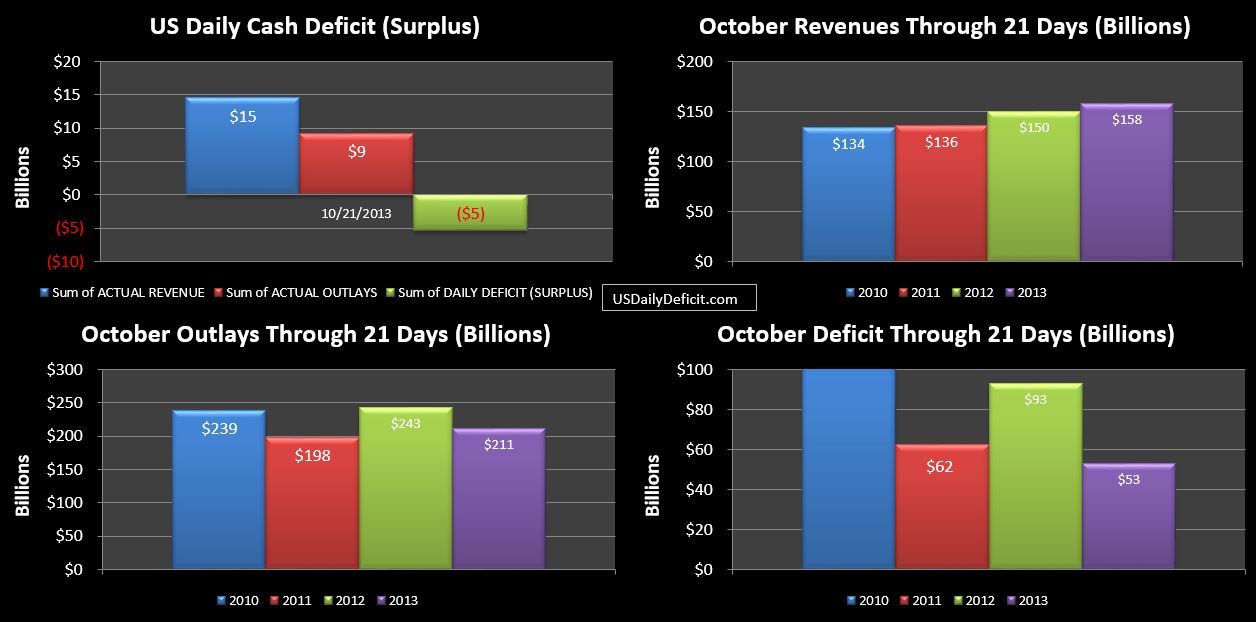 Revenues continue to gain at about $1B per day…now at +8B for the month. Outlays have yet to recover from the shutdown, which I suppose is understandable. The government has only been reopened for 3 business days….I know if I ever got a 2+ week vacation, it would take me a while to catch back up. Still….no sign of a pickup yet….I'll keep looking. Tax refunds are another category that is down. No individual tax refunds have gone out since $25M on 10/8 almost 2 weeks ago. The result is that YOY, we are down $3B in that category all else equal.
All this adds up to an apparent $40B improvement, which would certainly be a good number…if it can hold up. As I've said before, it looks like at least ~$20B of outlays went unpaid during the shutdown, including salaries. With back pay being part of the agreement, I would expect us to catch back up to most of that, but I simply haven't seen it yet.