The US Daily Cash Deficit for Friday 10/18/2013 was $2.6B bringing the October Deficit through 18 days to $58B with nine business days remaining.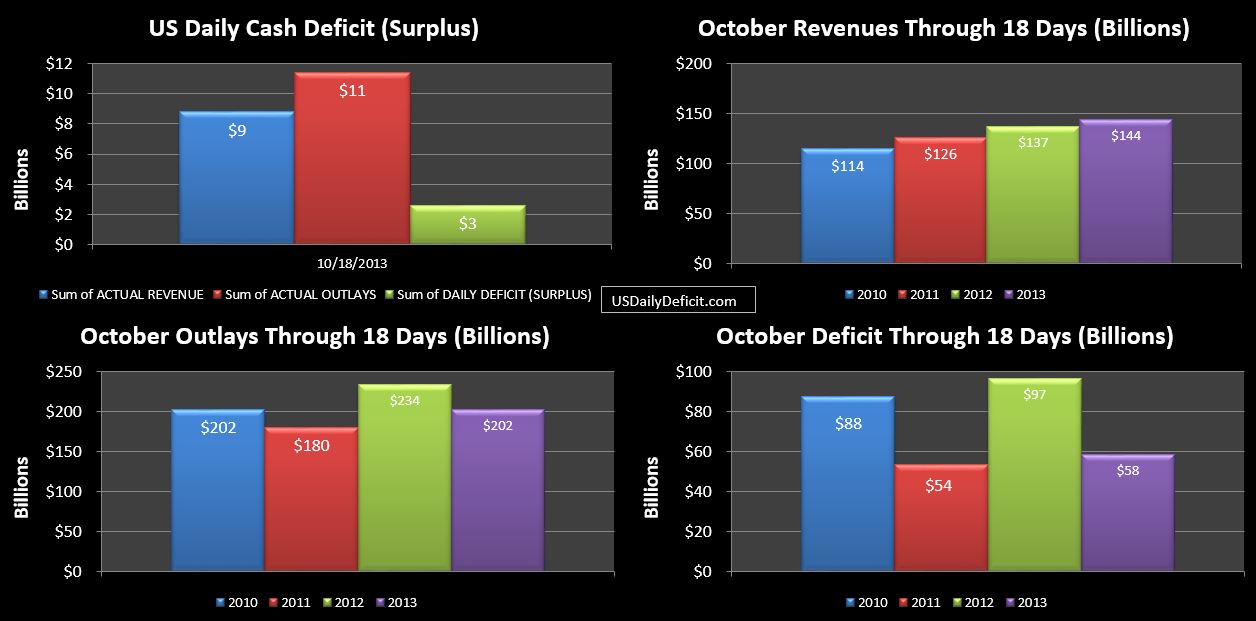 Revenues continue to make small daily gains and are now sitting at +$7B…certainly within striking distance of the +$20B we need to see to hit out +10% target.
Outlays were stronger, but still no flood. It looks to me like we are at least $20B shy due to the shutdown, but it will probably take a few more weeks to completely catch back up on payments.
On deck for this week….the final SS payment of the month goes out Wednesday, and the monthly SS report is also released showing us how many more people are on SS than last month. Other than that, the rest of the month looks pretty mild leading up to 11/1, which should be a blowout deficit wise.