The US Daily Cash Surplus for Thursday 10/16/2014 was $7.9B bringing the October 2014 deficit through 16 days to $61B.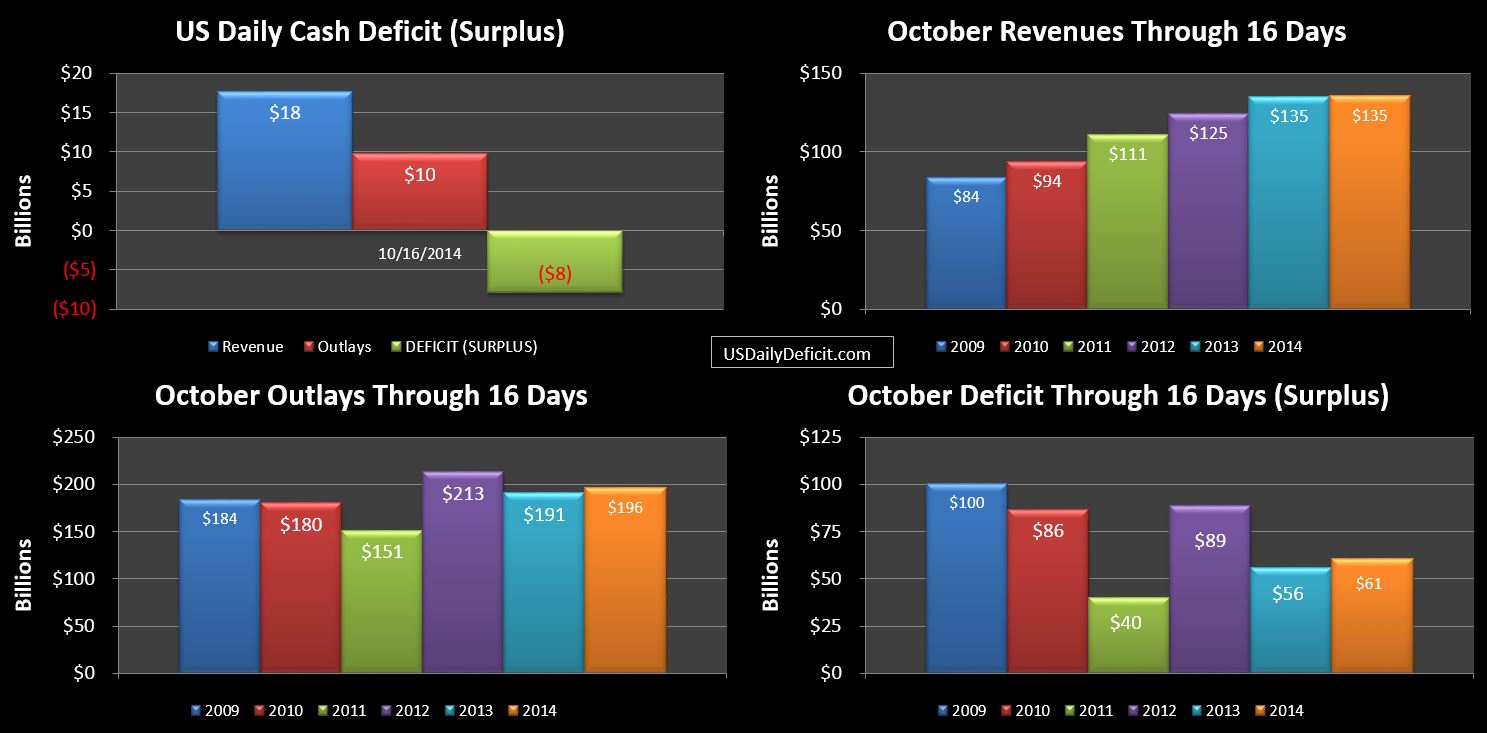 Revenue had a big day gaining nearly $8B YOY and pulling back to even. Perhaps some timing event I am unaware of changed YOY and has now caught back up??? Who knows, but it's good news…on a normal day a $1B or $2B pickup would be a healthy pickup.
Outlays continue to trend up and are now at +$5B despite being down a day.