The US Daily Cash Deficit for Friday 4/3/2015 was $23.1B bringing the April 2015 deficit to $57B through 3 days.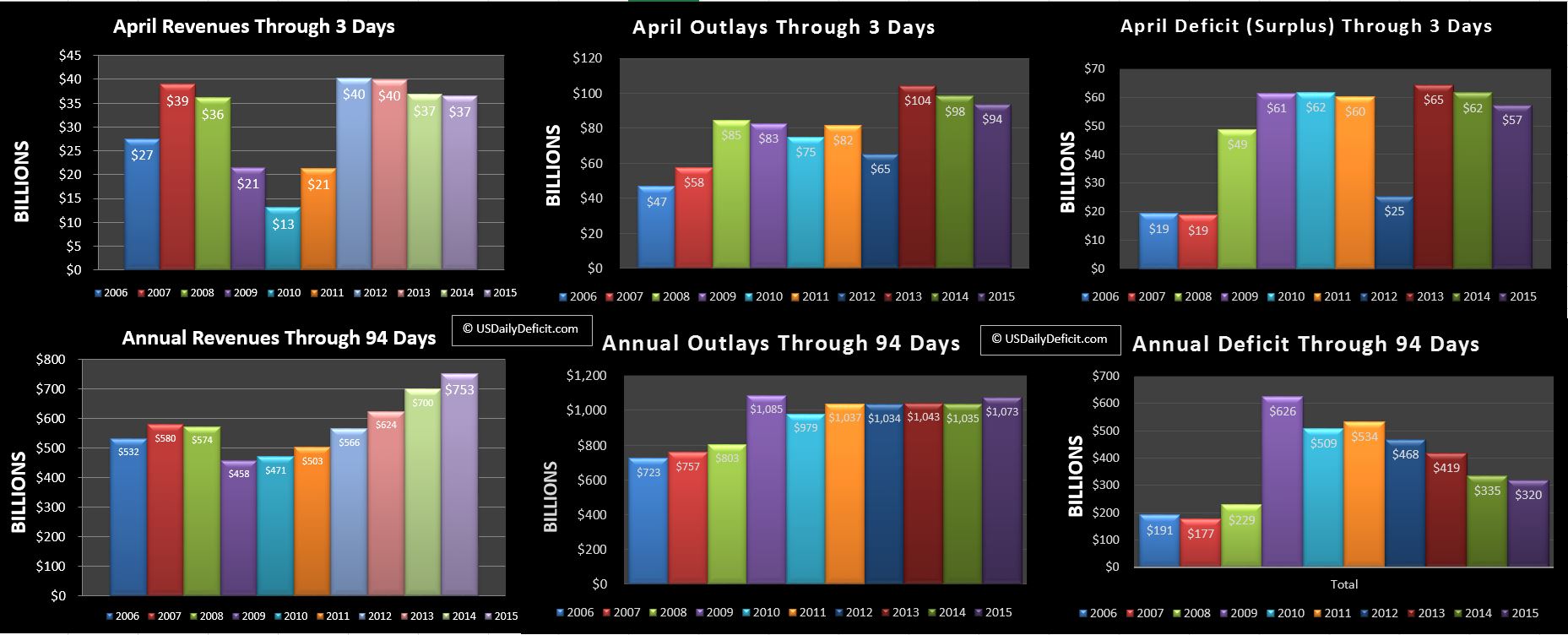 No surprises yet…Most months start off with a pretty big deficit since a lot of outlays go out between the 1st and 3rd, including the first round of Social Security on the 3rd at about $24B and a ~$20B Medicaid payment that typically goes out on the 1st.  As it standard practice, I am synchronizing 2015 and 2014 on days of the week, so our charts are comparing 4 days of April 2014(Tuesday 4/1/2014-Friday 4/4/2014) to 3 days of 2015 (Wednesday 4/1-Friday 4/3). This won't help us as much as it usually does, as it is calendar 4/15 that triggers corporate and unwithheld taxes, but we'll stick with it anyways because it should keep SS payments and withheld taxes more or less in sync. 2015 will get the extra day back at the end of the month… Thursday 4/30.
Despite the difference in days, revenues are all tied up and outlays are down just $4B. The deficit should trend up a bit over the next week, then on 4/15, a flood of revenues should start flowing in pushing us to Surplus by the end of next week, and somewhere between $100B-$200B by the end of the month. My guess is officially $155B surplus, but it all depends on revenues.