I'm back…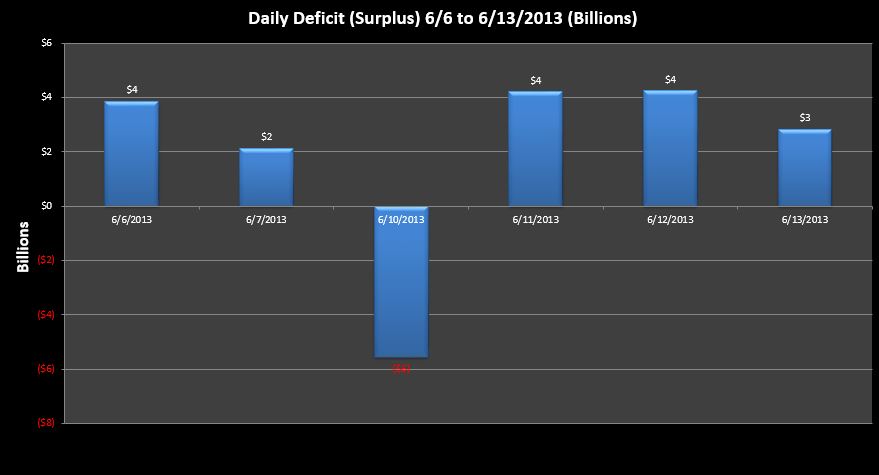 Didn't really miss a whole lot…the above chart shows the daily deficit for the six days I missed.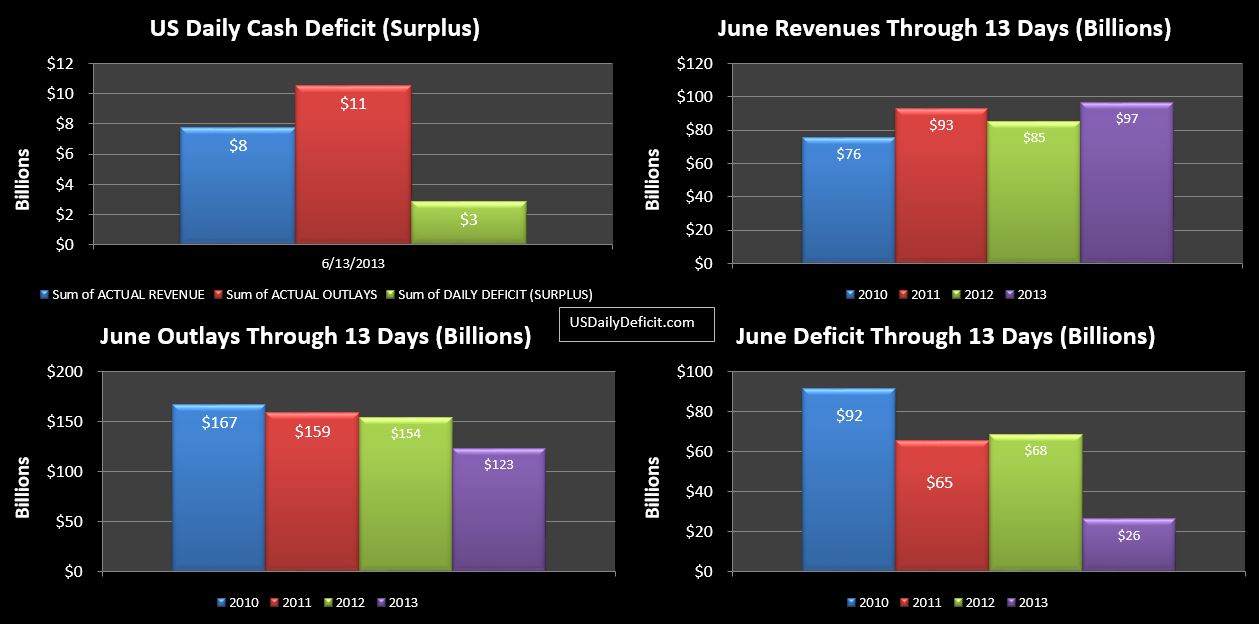 Above is our standard chart for 6/13. Nothing is really in sync, but we have revenue up $12B for a 13% YOY increase. It looks impressive, but I wouldn't put too much faith in that…yet. If it still looks like that at the end of this week after all the quarterly tax receipts are in…it will be an impressive number.
Costs are down $31B….just about all due to timing…adjusted for that, we are pretty much flat. And of course the deficit follows these…a $42B improvement….which should only get better with the rumored $60BFannie Mae payment….
We should see ~$50B or so of corporate taxes and $30B+ of tax deposits "not withheld" over the next week…so surpluses are on the way…what we are really interested in is the YOY changes. +12% is kind of a baseline…anything under this would be disappointing.