The US Cash Deficit for 5/22/2013 was $7.8B on the expected Social Security payments of $12.1B. This brings the May 2013 deficit through 22 days to $110B. This is $6B over where May 2012 was through 22 days, but you must take into account May 2012 was one day of the week behind 2013…thus While May 22 2013 is a Wednesday…May 22 2012 was a Tuesday. Tuesdays usually have light revenue, and of course The 2-4th round of Social Security payments are paid on Wednesdays, so we would expect 2012 to be a tad light on both revenues and outlays…more or less catching up tomorrow.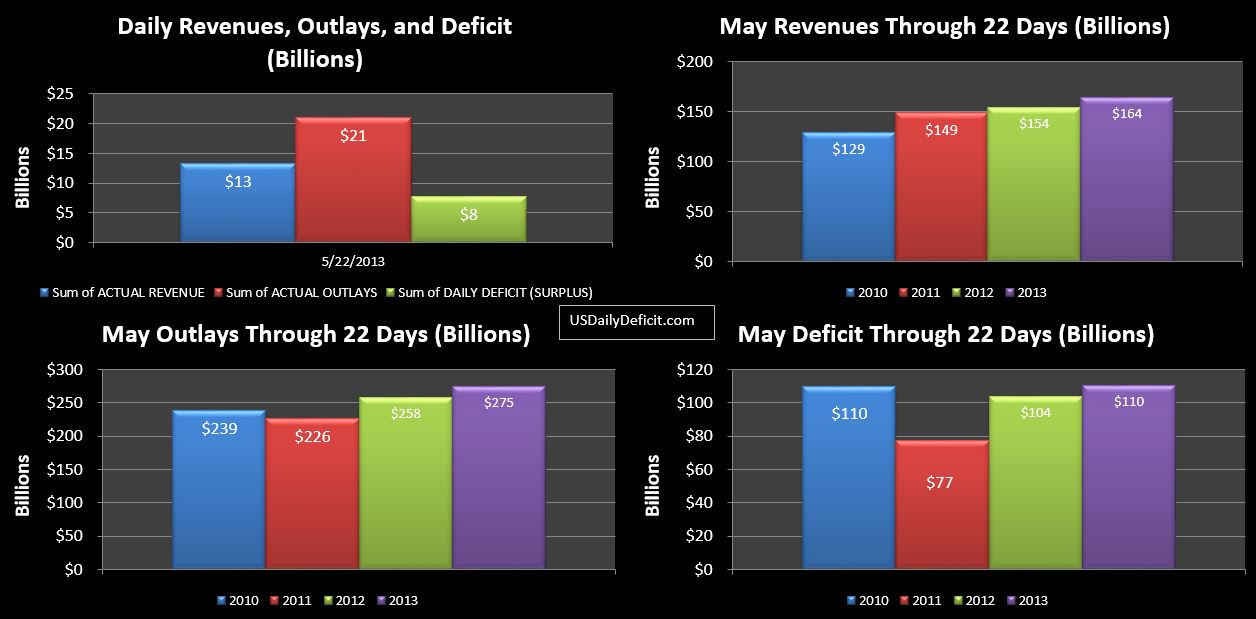 On the cash side….cash is down another $6B to $25B…still no evidence of "extraordinary measures". Note that next Friday May 31 will likely post a $25B+ deficit…with another $25B Monday June 3. They better get a move on….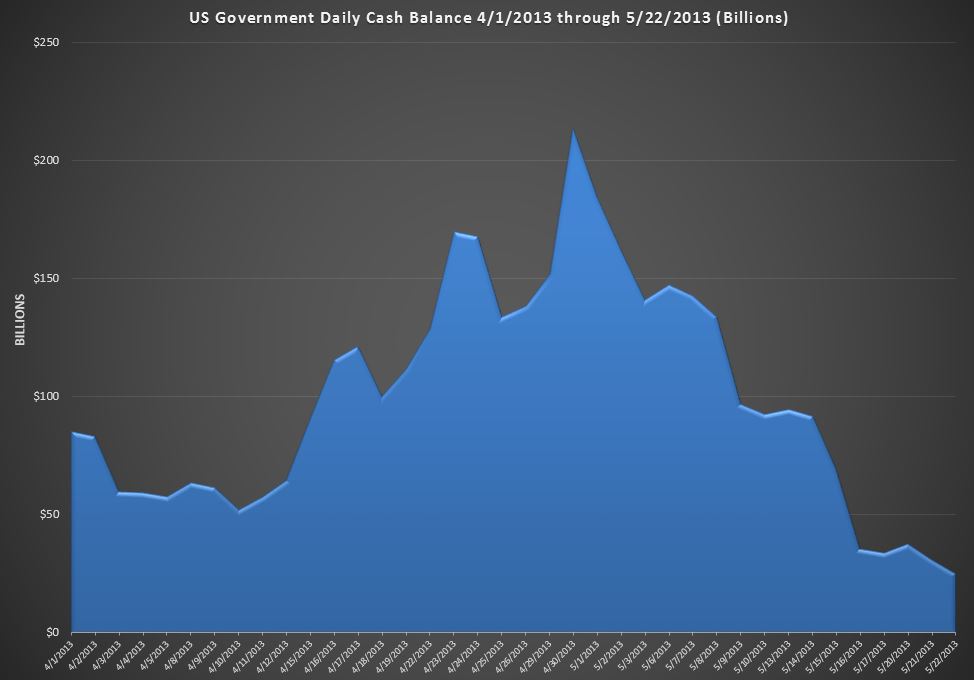 The above chart shows the US Daily Cash Balance from April 1 through Yesterday. Note the spike up over $200B at the end of April….followed by a plunge as we hit May. Now, I have to say…it seems unlikely to me that the Treasury won't find a way to pull the rabbit out of its hat between now and June 3 and find a way to make the cash payments…likely through extraordinary measures.
However….for the life of me, I don't understand why they are cutting it so close…when the expired debt limit law seemed to give them the flexibility to stock up on cash…instead they made a point…going out of their way to pay down debt before 5/19, and ended up with less than $40B cash in hand when the debt limit was locked down. I don't know if they are incompetent, daredevils who have that much confidence in their forecasts, or…if they are planning to start threatening default much earlier than anyone else thinks…to force everyone to put their cards on the table and deal.