The US Daily Cash Deficit for Friday 8/21/2015 was $0.6B bringing the August deficit through 21 days to $81B.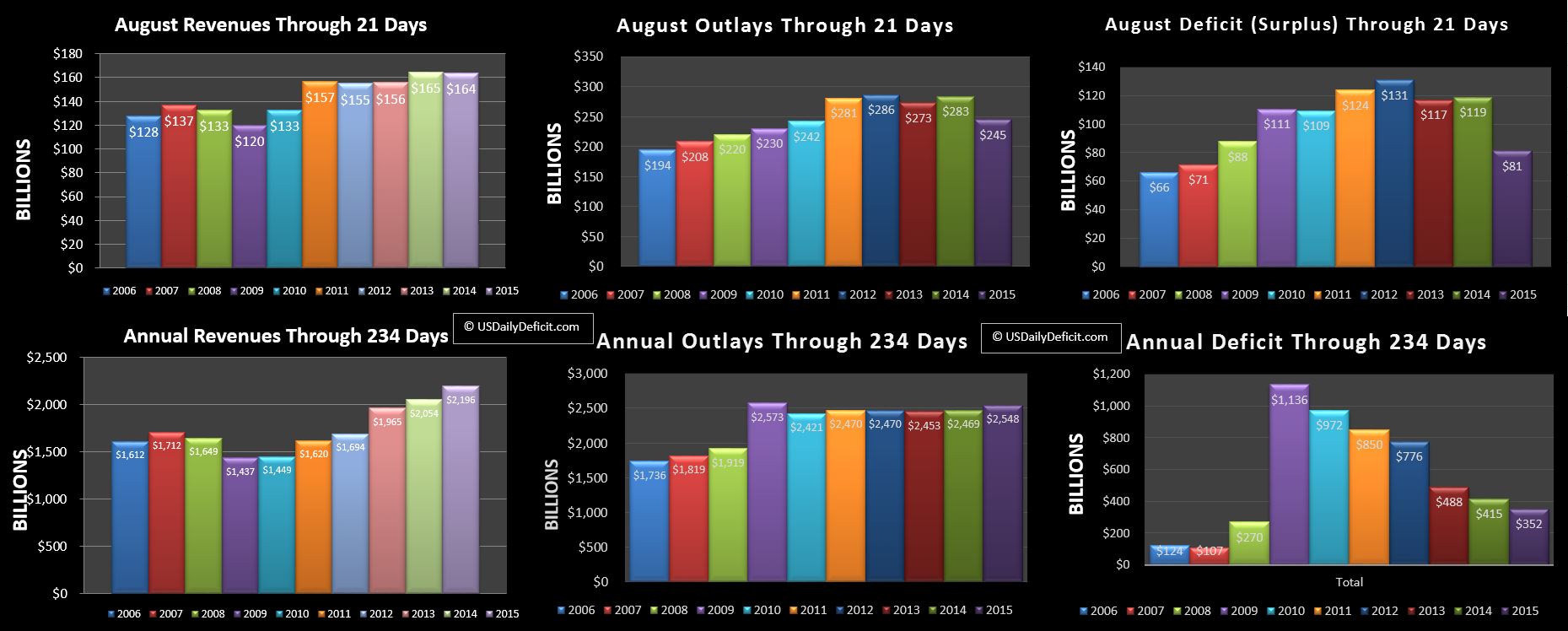 Revenues:….down $1B are mostly flat, but 2015 is currently down a business day which it will get back Monday 8/31, which should be good for ~$10B or so of revenue…pulling us to around +5%….if that's how it shakes out.
Outlays: Down $38B primarily on month end timing. However, there was an $8B payment that went out 8/19 that appears to be related to the Afordable Care Act "Transitional Reinsurance Program"…google it for a really exciting read:) Now, $8B really isn't a lot in the big picture…August will almost certainly have over $300B of cash outlays in total. However, it wasn't in my initial forecast, and it is big enough to add a 2-3% bump in baseline outlay growth….if only for the month.
Year To Date:
Revenues are up 6.9% YOY, but continue to trend downward. Outlays are up 3.2%…. so if revenues are trending down to sub +5%, we could see the deficit bottoming out in 2015 at around $450B.