The US Daily Cash Surplus for Monday 3/17/2014 was $44B, wiping out the monthly deficit to date and pushing us to a $3B surplus for the month through 17 days.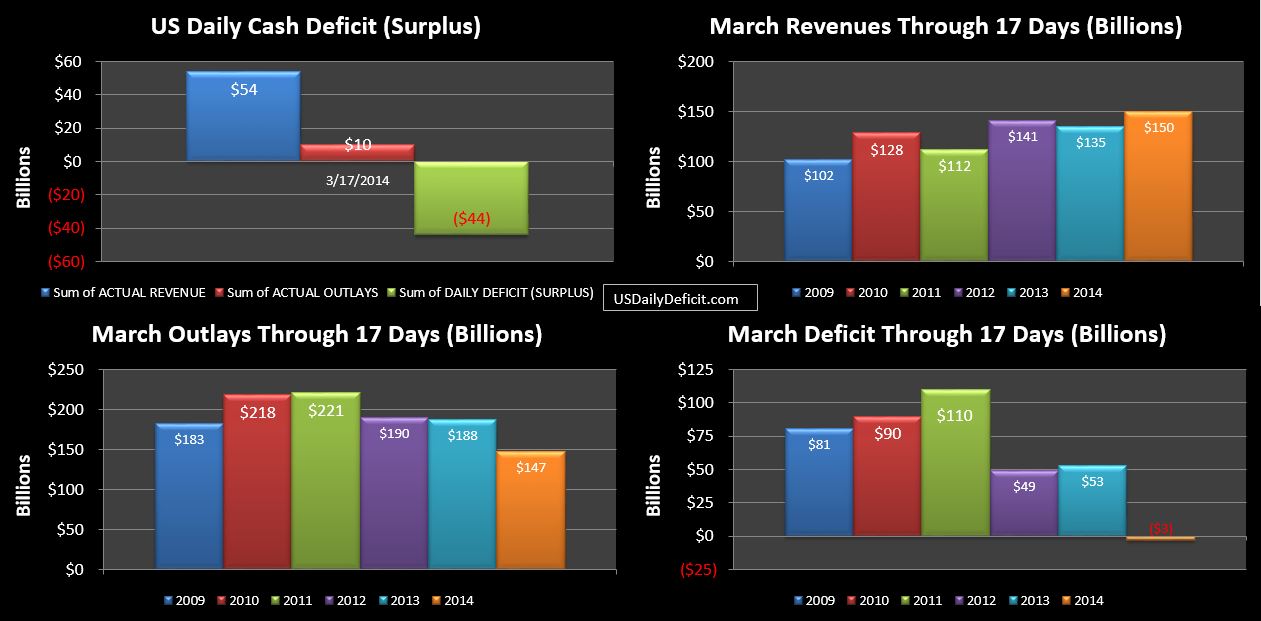 This revenue surge was not unexpected….the $21B of corporate taxes collected makes up for the shortfall noted yesterday, and pushes 2014 to $33B vs $30B in 2013 over the same 17 days…..good for a 10% increase…thus answering that question….corporate taxes are certainly not collapsing at this point in time. For the year (through 76 days) corporate taxes are up 16% over 2013.
There really aren't any big items left this month other than the day to day swings we normally see. My monthly forecast stands at $15B deficit, but given the trend, it is looking like ending the month with a small surplus is a definite possibility if revenues continue to over perform expectations and refunds continue to fall short.