The US Daily Cash Deficit for 9/18/2013 was $1.5B bringing the September Surplus through 18 days to $36B with 8 business days to go.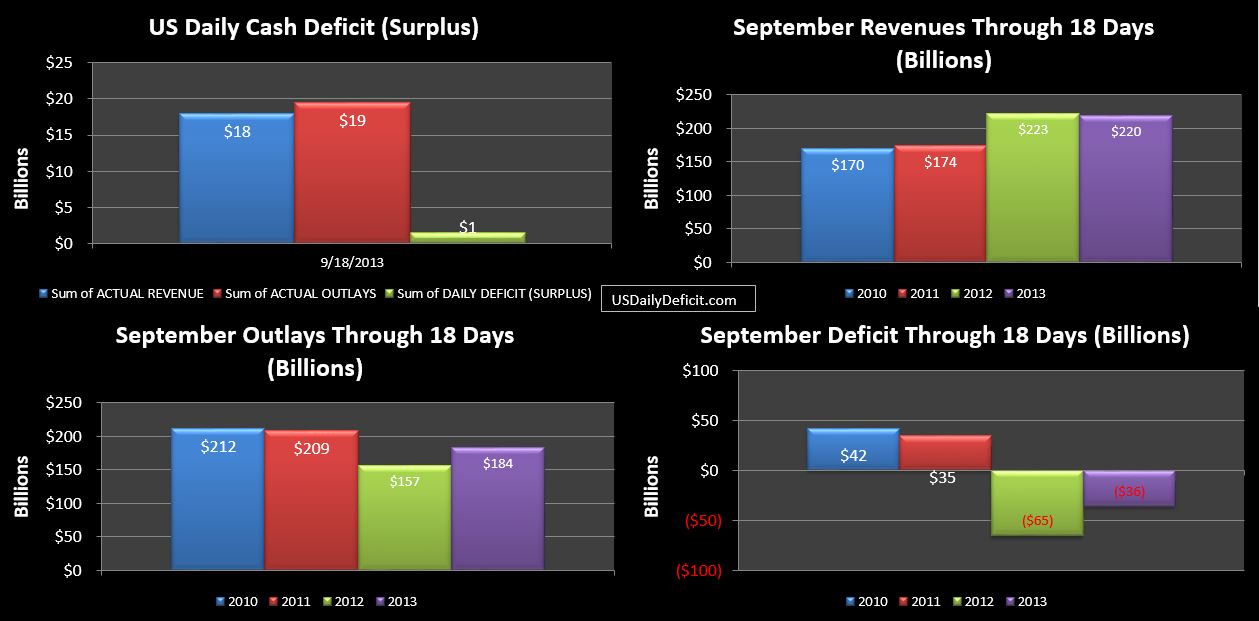 Taxes "not withheld" continue to come in strongly as expected making up the ground lost yesterday and then some…perhaps a sign that  another strong finish is on deck?? Revenues are still down $3B vs last year, but if you take out the $20B Tarp revenue from last September and it doesn't look half bad at +8%.
Using 2012 as a guide, the last 12 calendar days of last September posted an $8B deficit, suggesting that we would end this September at a $28B surplus. However, I have to think we'll do better than that even if we don't see an end of month revenue surge. Between moderately higher revenues, an extra day, and some generous contributions from Fannie/Freddie, we are probably on track for a $50-$70B surplus without any surprises.